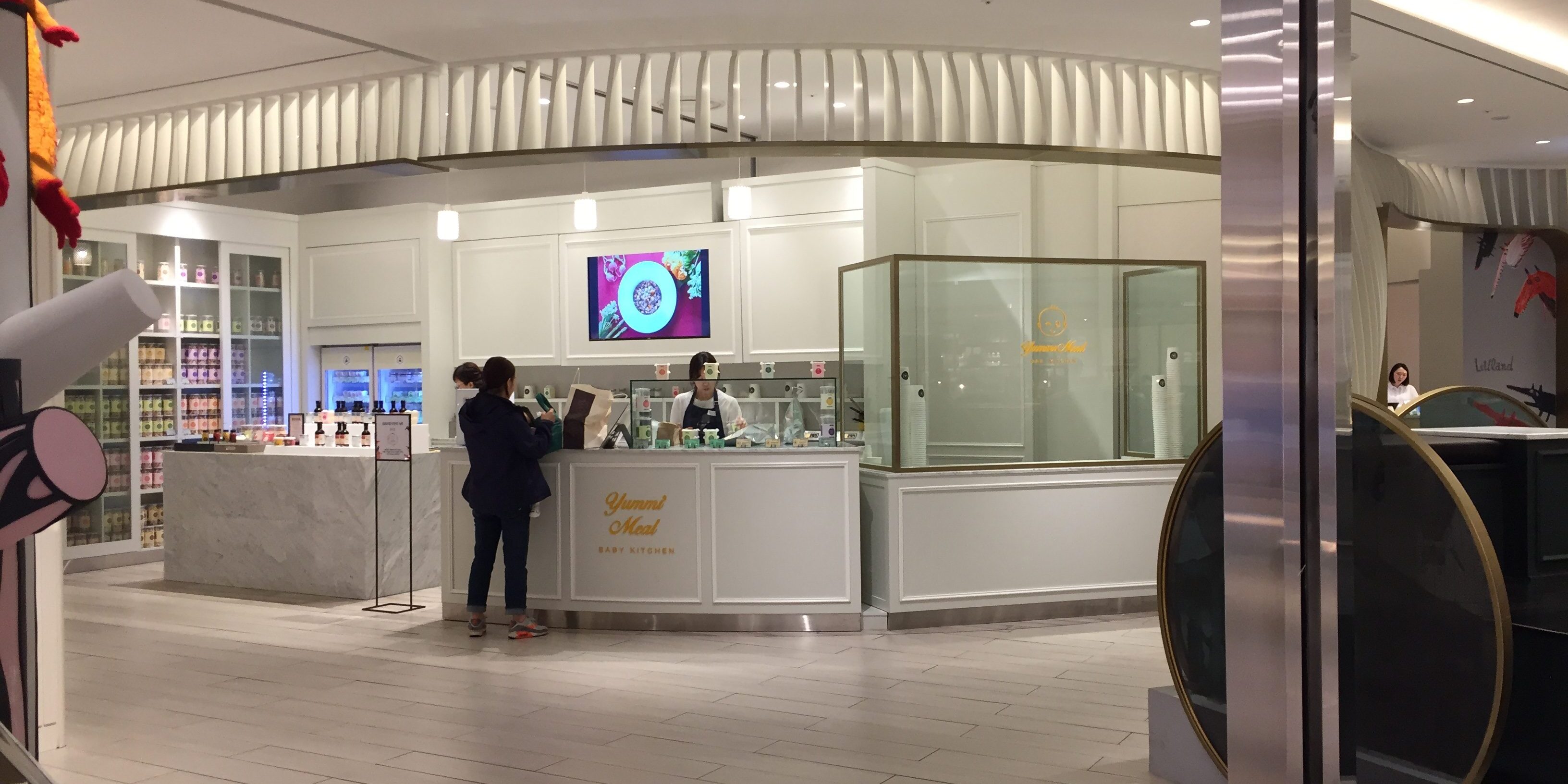 Gourmet Baby Food in Seoul
I am very excited to share this with you actually. I was fortunate enough to discover YummiMeal, gourmet baby food kiosk inside Shinsegae department store. I touched on this briefly in my Littland play centre blog. The kiosk is actually located just outside Littland play centre at Little Shinsegae.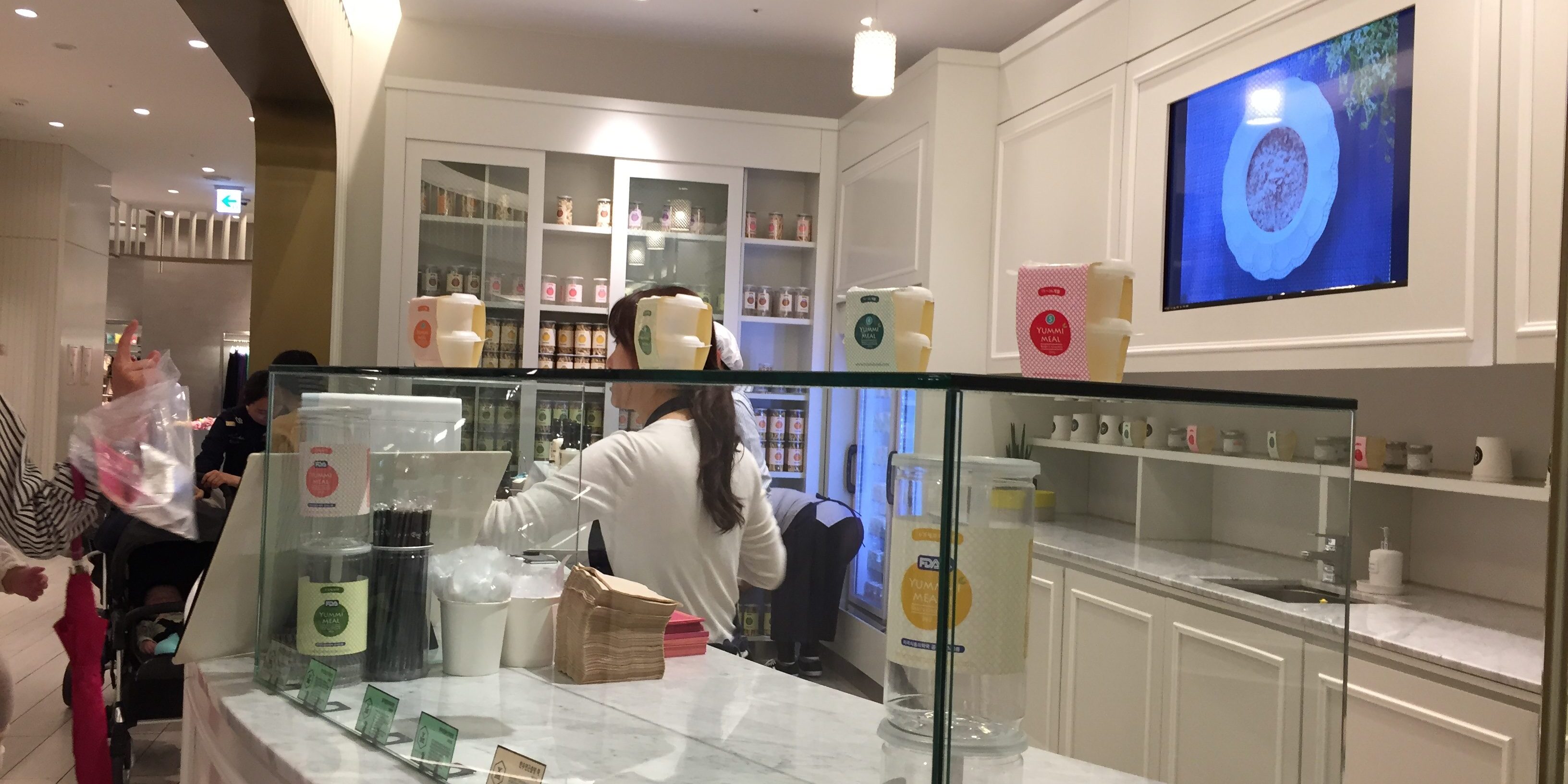 Like any parents, I was a little stressed Baby Z was only eating Udon for lunch and dinner. And if he was really hungry, he would take a few bites from a Sushi roll. Baby Z is a little fussy with his food. Even before we travelled to Seoul, he was actually not really eating that well, maybe he was a little sick of my cooking. Well! Until I discovered this gourmet food from Seoul. Zach worked up an appetite again! So that explains my excitement in sharing this with you.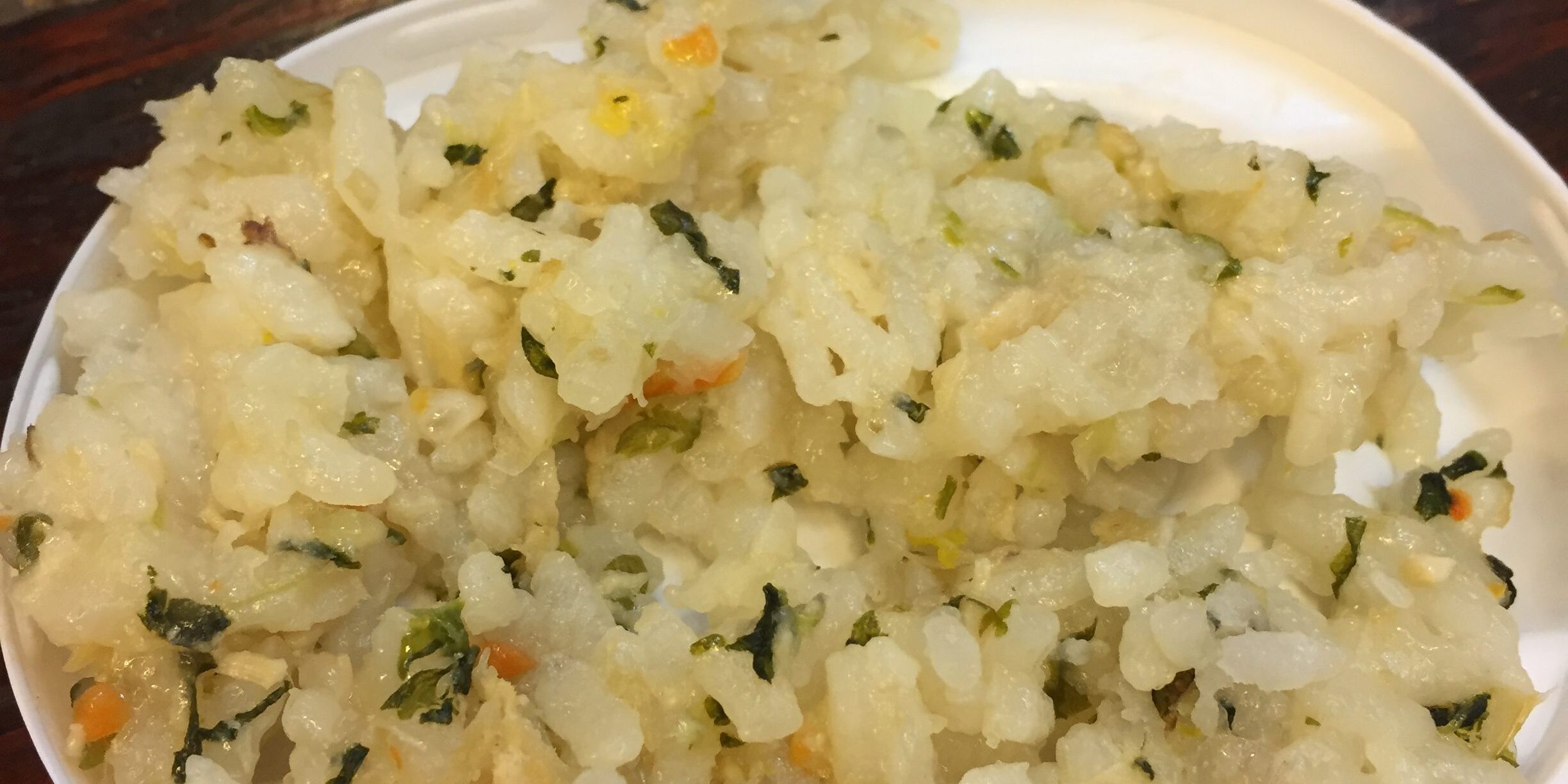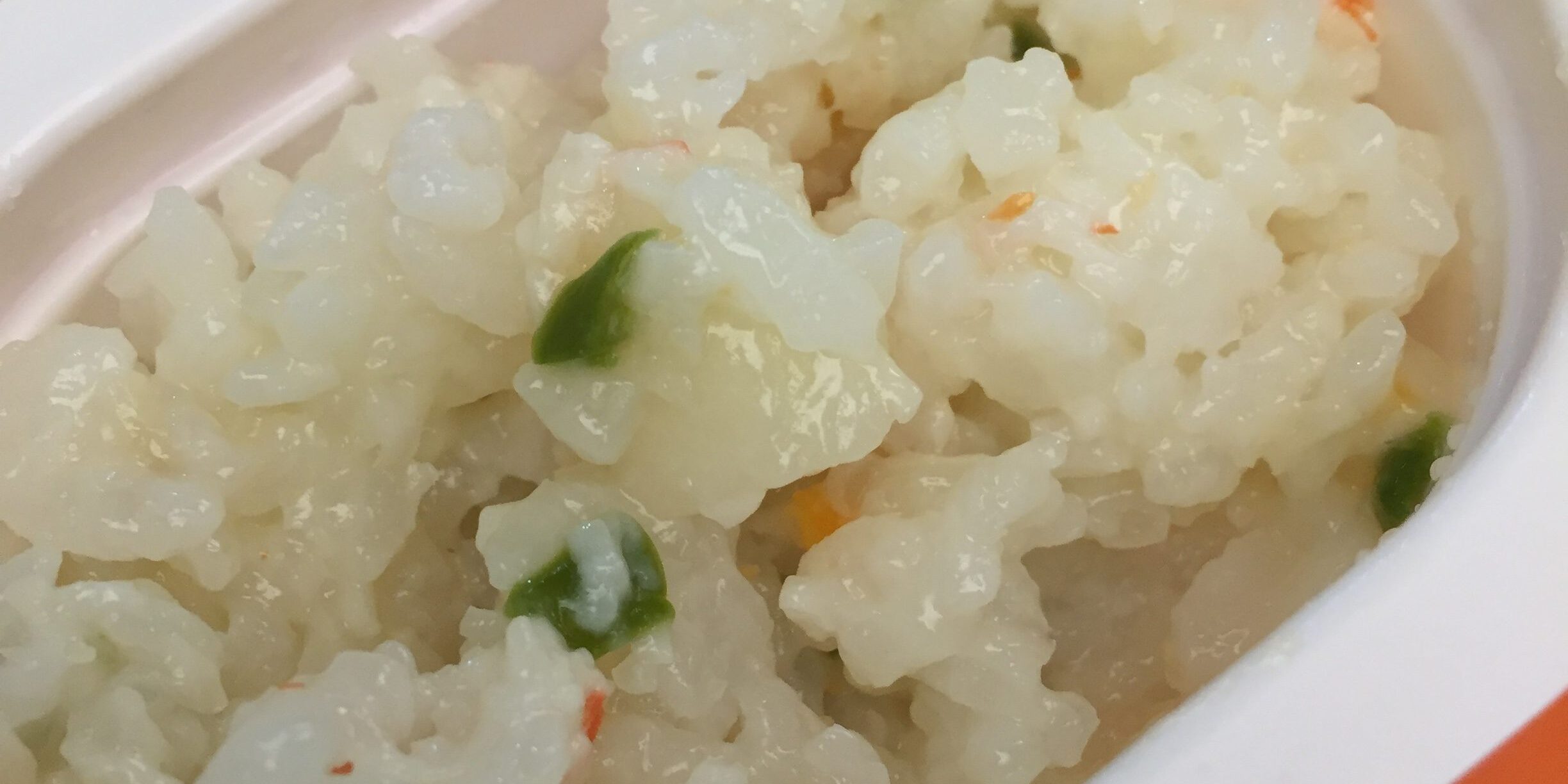 This place sells gourmet baby food in the form of risotto with various flavours - chicken, beef, bulgogi (korean beef), prawn, pumpkin. And also for various age groups. Zach ate one whole tub for lunch and two tubs for dinner. From a baby that ate only a few spoonful of food while at home suddenly built up an appetite in Seoul and he put on 0.5kg in a week! I took a few pictures so you can zoom in to see what they put into the rice. From the texture, I think they cook it in a rice cooker with a lot of water so it comes out sticky and soft, also they used a lot of ingredients so the taste is nice and not bland. I will probably do a bit of research on how it is made as it is probably based on Korean style baby food. I noticed the Koreans in Seoul feed their babies some sort of rice with meat and vegetables (a bit like fried rice but cooked in the rice cooker). Whereas back home in Sydney, we do a lot of mash with potatoes and pumpkins.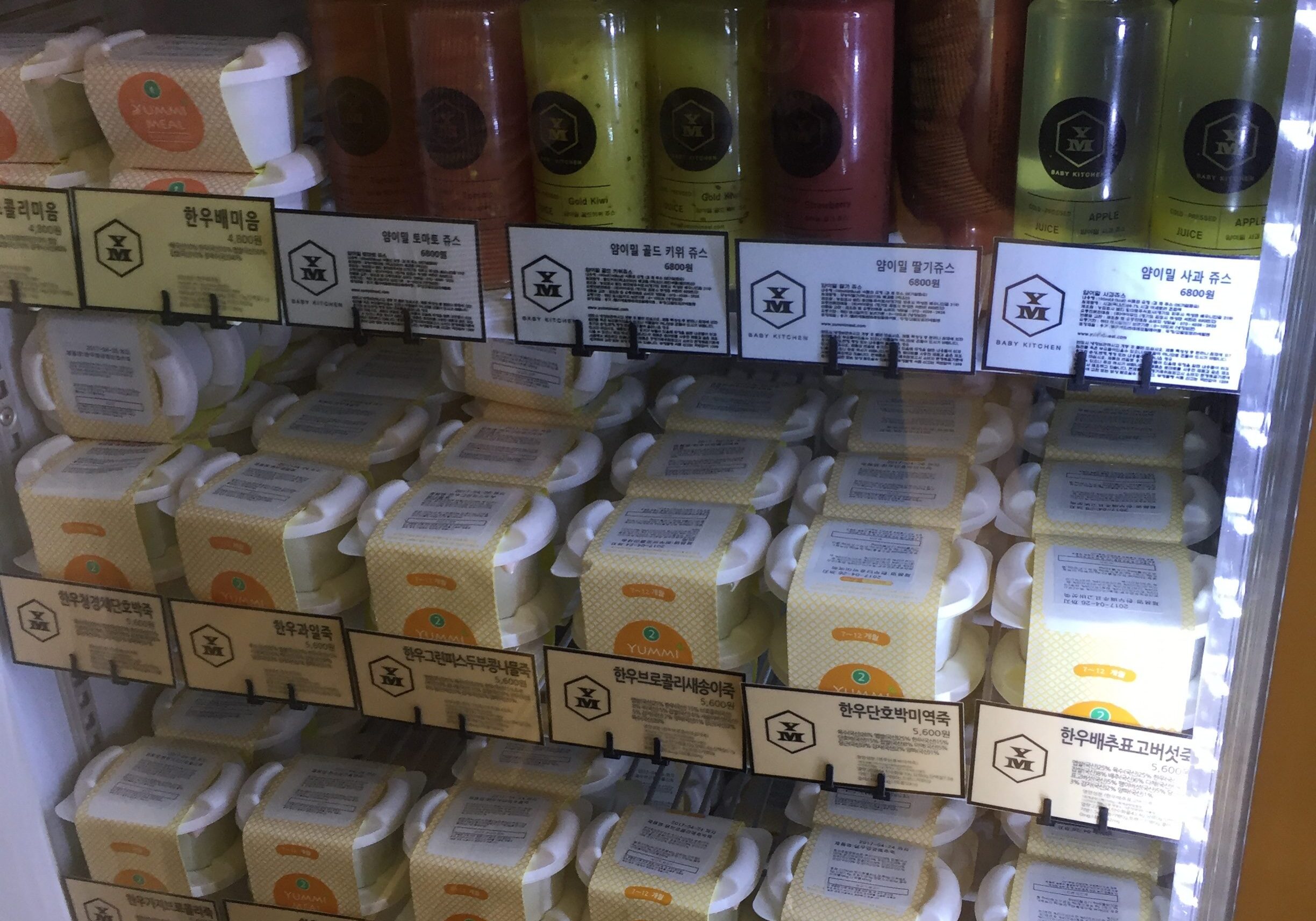 I bought in bulk when I was there to last a week while I was in Seoul. I stored the food in my hotel room's fridge and each morning, I would take them out and pack them into the cooler bags with the ice packs (provided by Yummimeal). That way the food stays cool during the day. When I was ready to heat it up, I would ask either the restaurant I am about to have lunch or dinner at, or a nearby convenience store.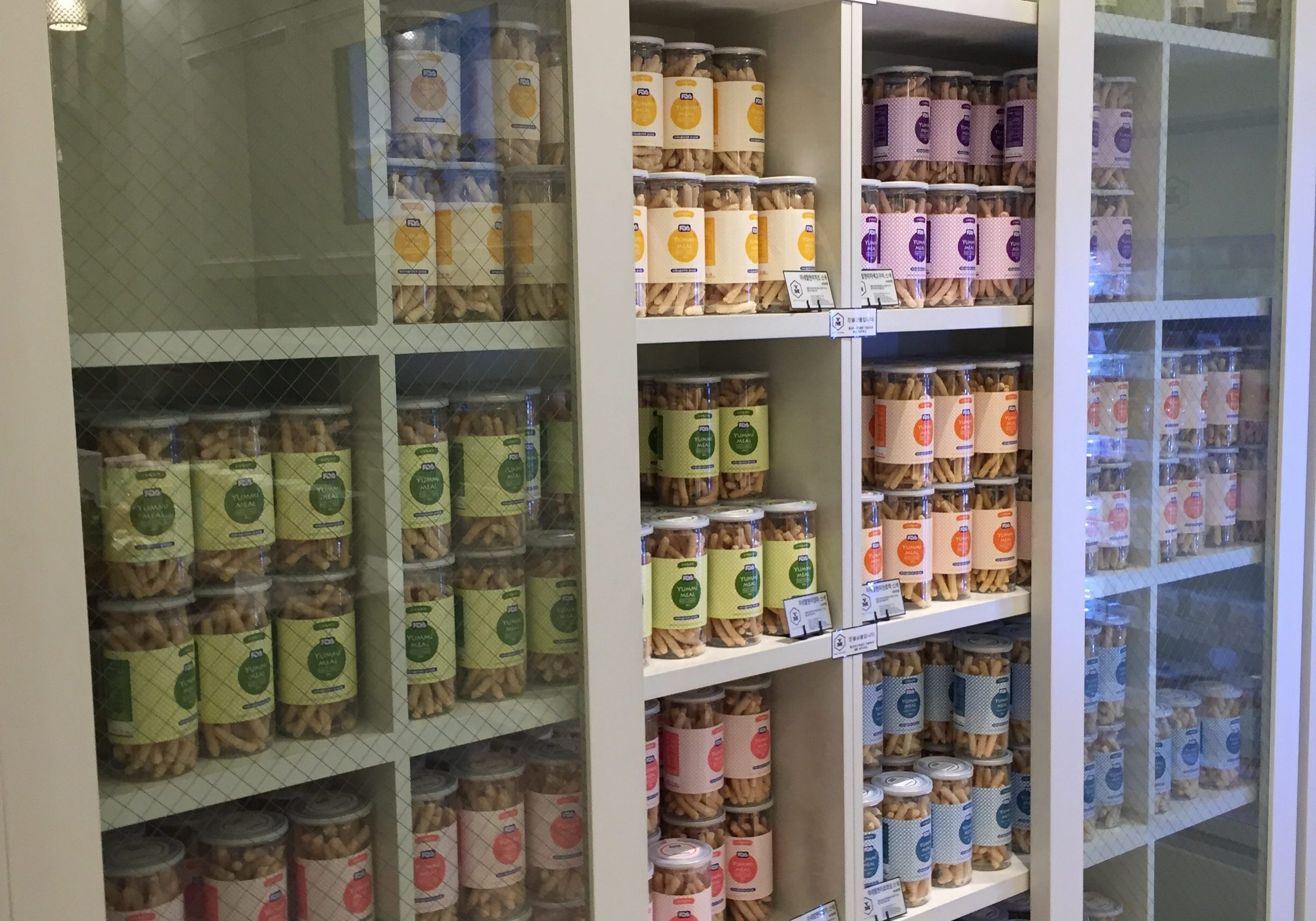 Tip Alert! 
Most convenience stores in Seoul has a microwave! 
They have microwaves as they sell takeaway food which needs reheating. So you can just go in and use it. Usually my husband would go in and just use it and then buy a drink later. So that way we did technically spend money in the store. Otherwise, just walk in and use it considering a few times when we used it, the attendant never even looked up or cared. You are not taking anything from the store, you are just borrowing their microwave for 1 minute! Another way, you can try and find a baby room from a department store and they are guaranteed to have microwaves as well. In summary if you need to heat up food, try:
The cafes or restaurants
Convenience stores
Baby lounges/change rooms
Price
It's about 6500 won for two tubs pack! Cheap!
Hope you get to try it! I loved it!
Good luck! Hope you find the baby food as I highly recommend it for the little Foodie within your baby!
PS. I even went back before I left Seoul to stock up on all their home made baby snacks in the tall containers. They are rice puffs. Very healthy baby snacks!