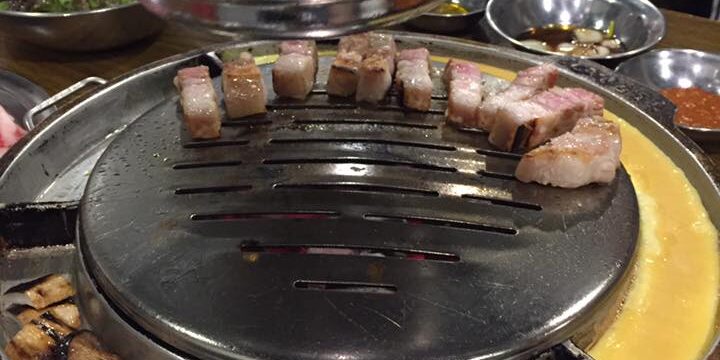 Baekjong BBQ - Korean BBQ
One of the most popular Korean BBQ food in Seoul among the locals and tourist. And for good reasons! Consistently delicious food! They have a few branches but I visited the one in Myeong-dong, Seoul. I have been to this restaurant many times and each time it is consistently delicious and consistently crowded. If you don't want to wait in line, go before 8pm and you will sure to get a table straight away. This restaurant has gained so much popularity over the years, it has international branches even in my home city, Sydney. We have two branches in Sydney. I still prefer their food in Seoul, after all Korean BBQ is best eaten with Korean authentic meat.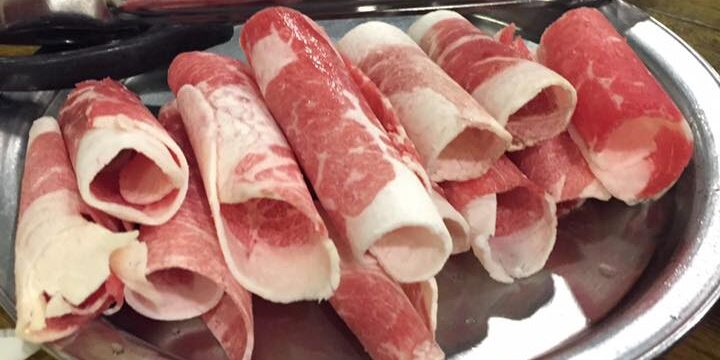 The Food
The food is consistently good and the service has recently been stepped up with staff speaking in Japanese, Chinese and English! I have tried most of meat on the menu including the different type of Pork, Beef, Kimchi Stew soup and even their korean lunch box. All of which I would order again. If you have not tried one of those korean lunch boxes, I recommend it. You basically, open the box, mix the food inside, close the box back up and "shake shake shake." Open it, and you have korean fried rice! Their complimentary all-you-can-eat Kimchi side dish is also one of the best I have tried. Highly recommend this place and definitely my must eat places when I visit Seoul!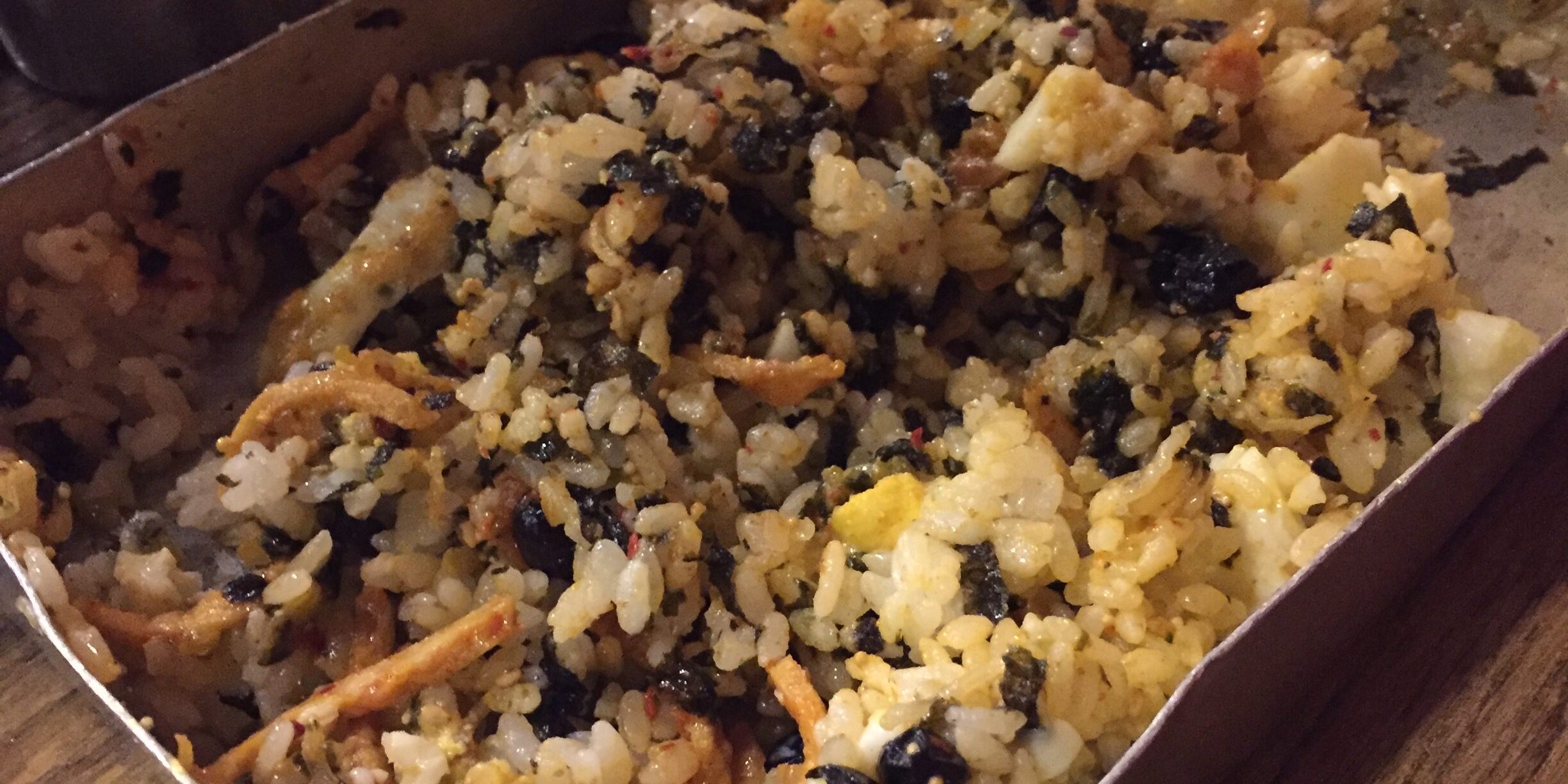 Direction
Click here to visit their Facebook page and then click on their map/direction link. It should pin point for you where Baekjeong is located within Myeong-dong shopping maze district.
Baby friendly?
Well YES! Surprisingly! They actually have a baby high chair for Baby Z. On Baby Z first visit, they didn't provide the high chair as we were too efficient and set up our own booster seat. However on Baby Z second visit, as we were fumbling around to set him up, they presented to us this beautiful wooden baby high chair! Wow!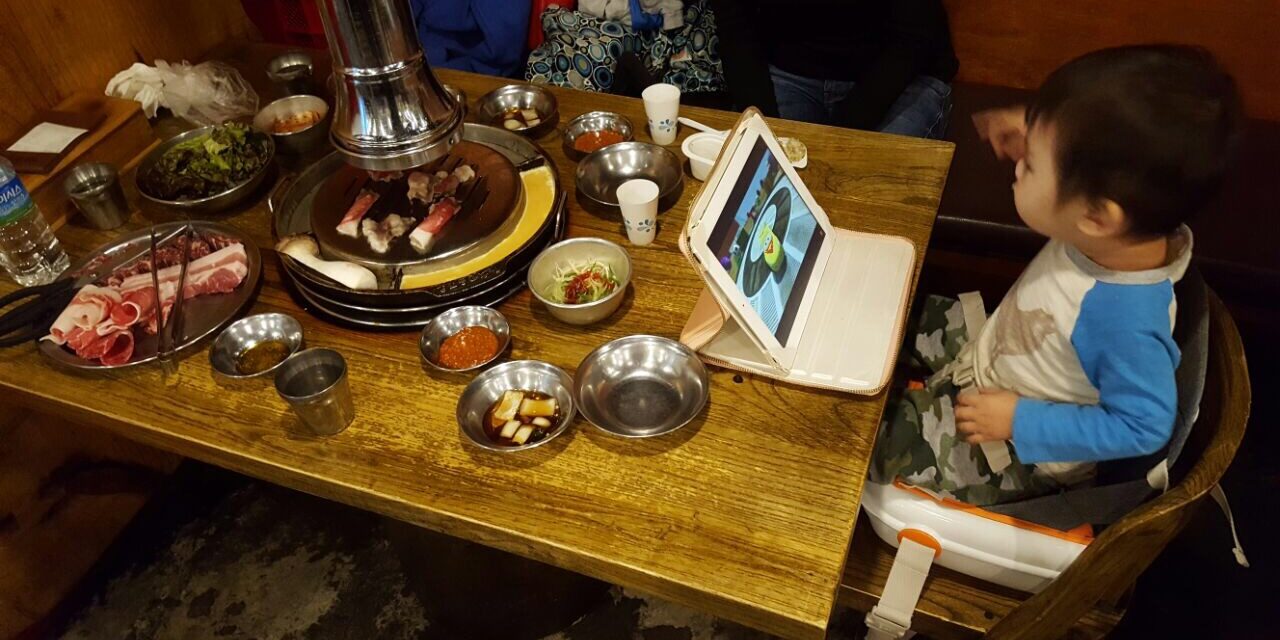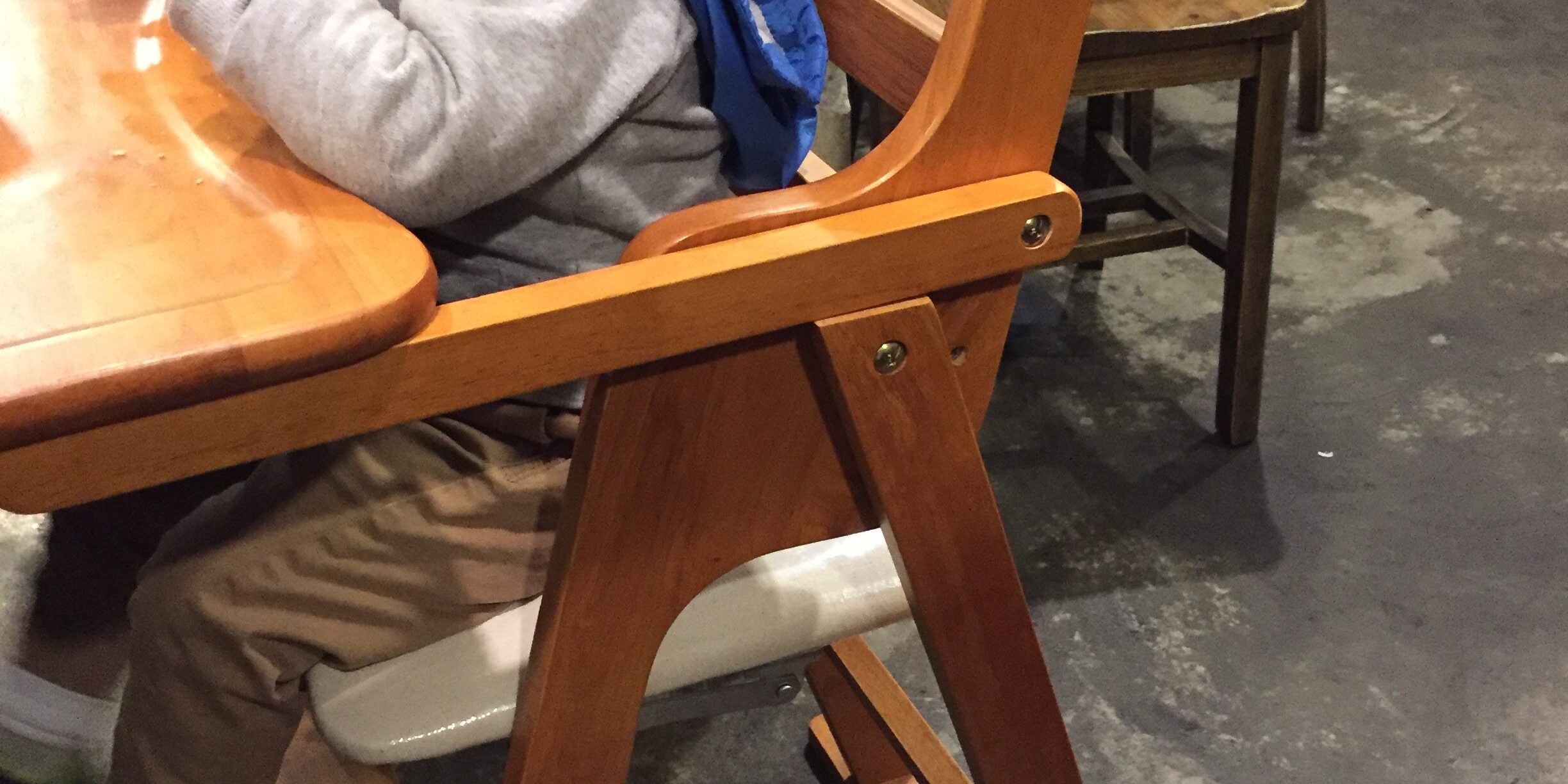 The Menu - Baekjeong Korean BBQ
The delicious menu at the best Korean BBQ, Seoul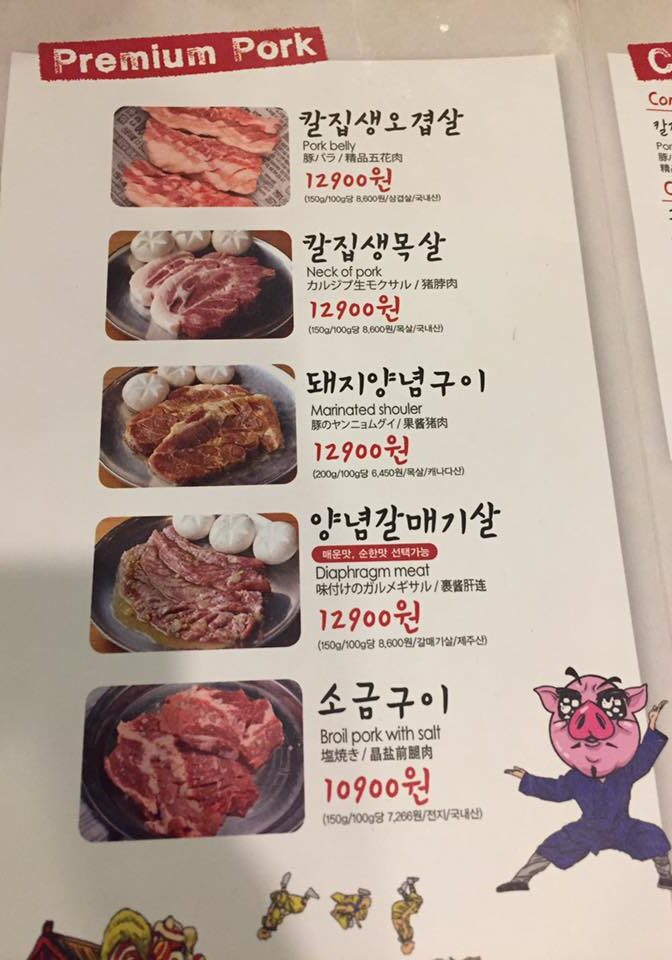 Page 1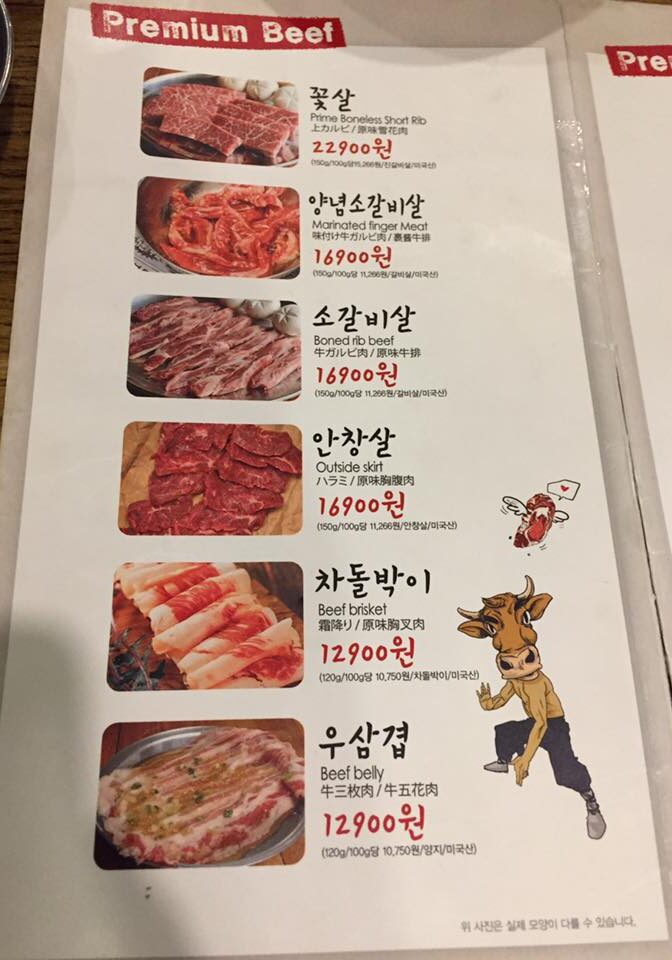 Page 2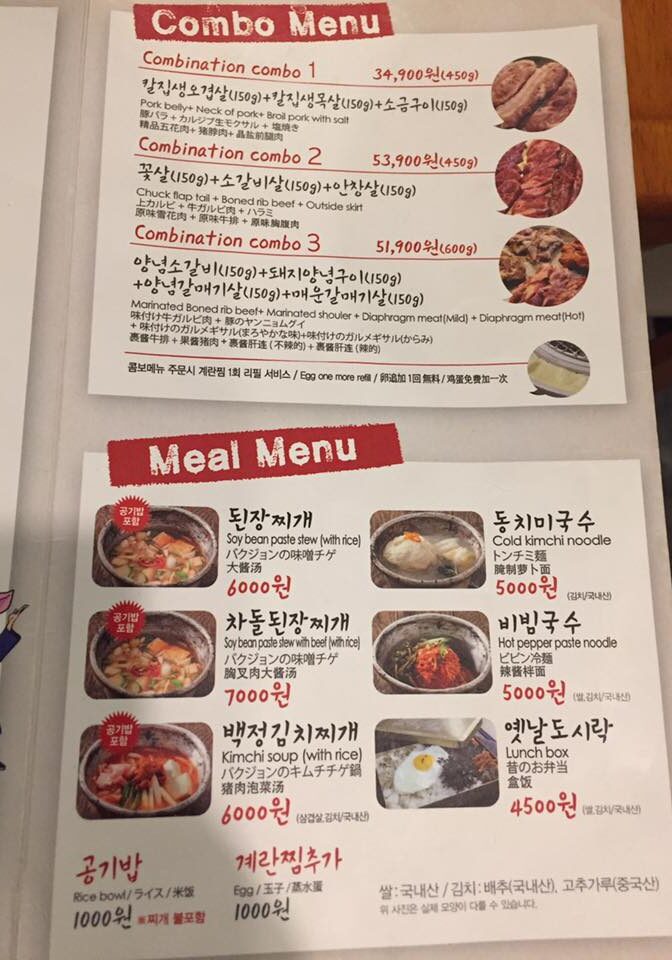 Page 3
Next Steps...
Hey fellow Foodie, have you read about my two other favourite Korean BBQ places in Seoul? If not, click here!