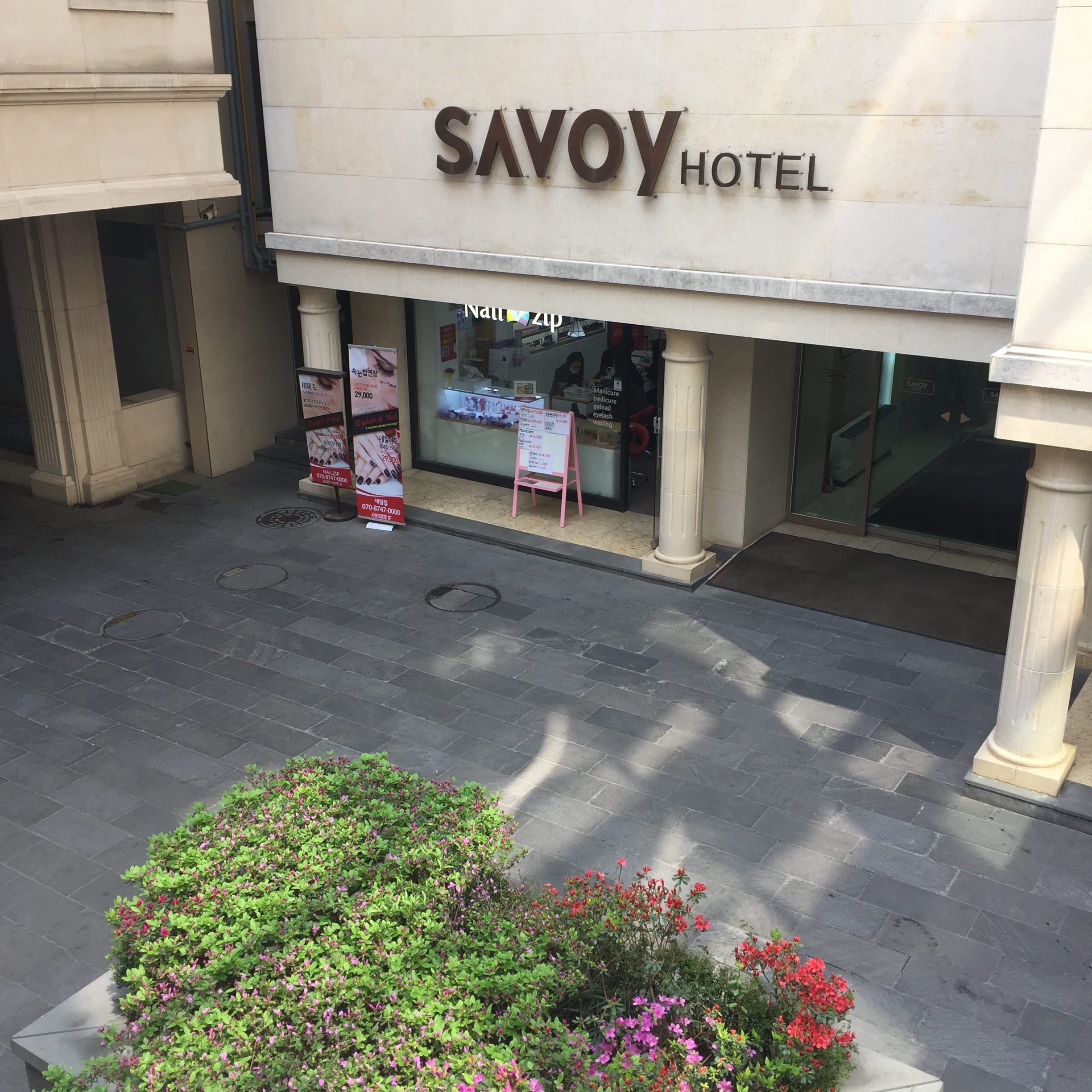 Hotel Savoy, Seoul
Baby friendly Hotel in Myeong-dong, Seoul.
Why we chose it with Baby Z in mind
This was actually our first time staying at Hotel Savoy, Myeong-dong. However, having been to Seoul a few times before this trip, I noticed Hotel Savoy during those trips and chose this hotel for a few reasons.
It is right in the middle of Myeong-dong.
We were able to secure a large room with a double bed and a single bed. This way we can comfortably sleep three people.
It was at a reasonable price at around AUD150 per night for its location and size.
A large courtyard in front of the hotel away from the cars and traffic so Baby Z can run around.
There is a convenience store right outside the hotel and that meant I could use their microwave to heat up Little Z's food.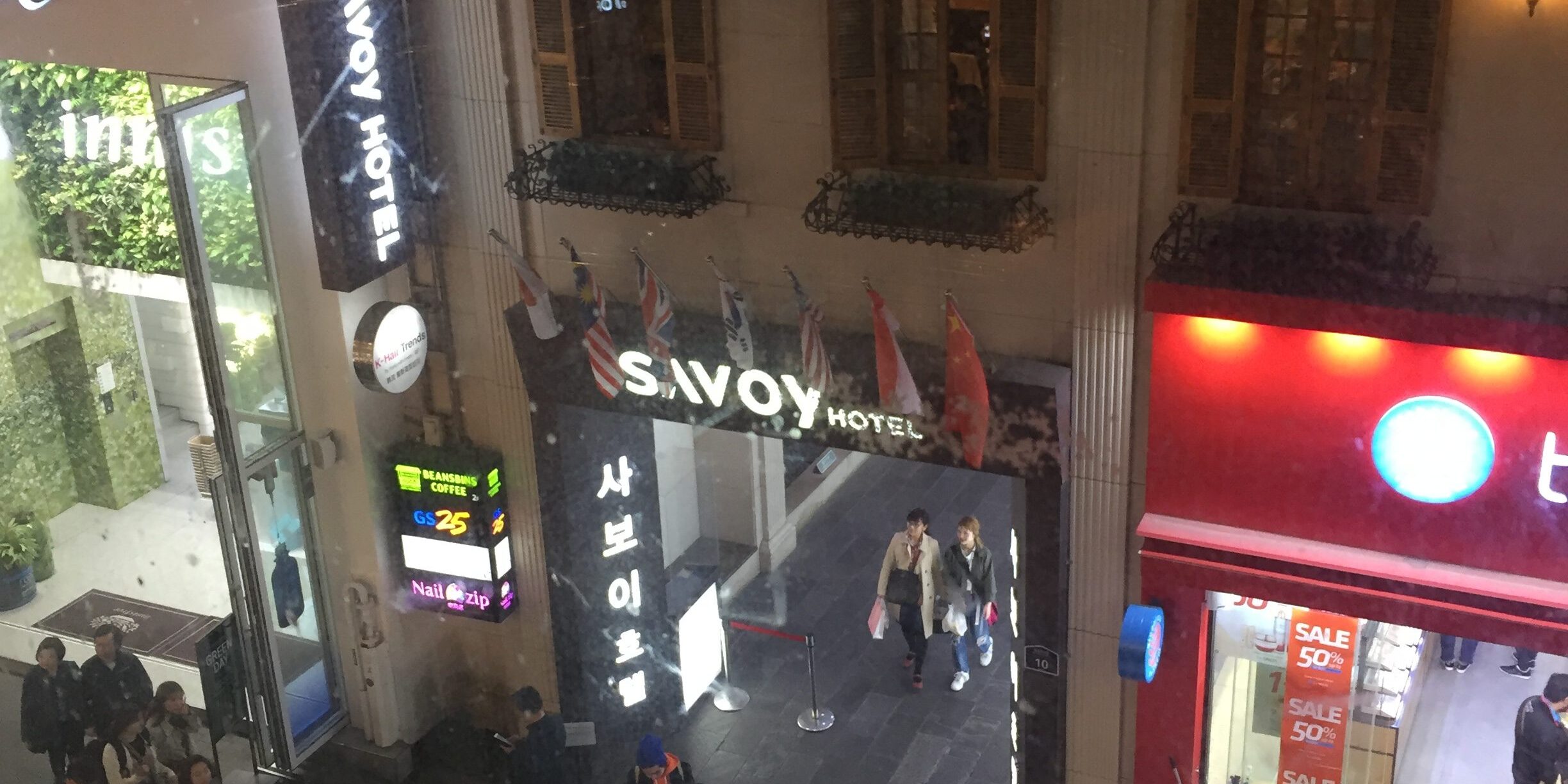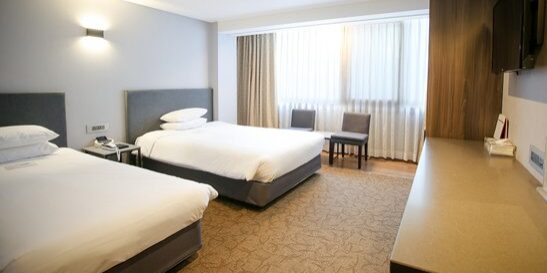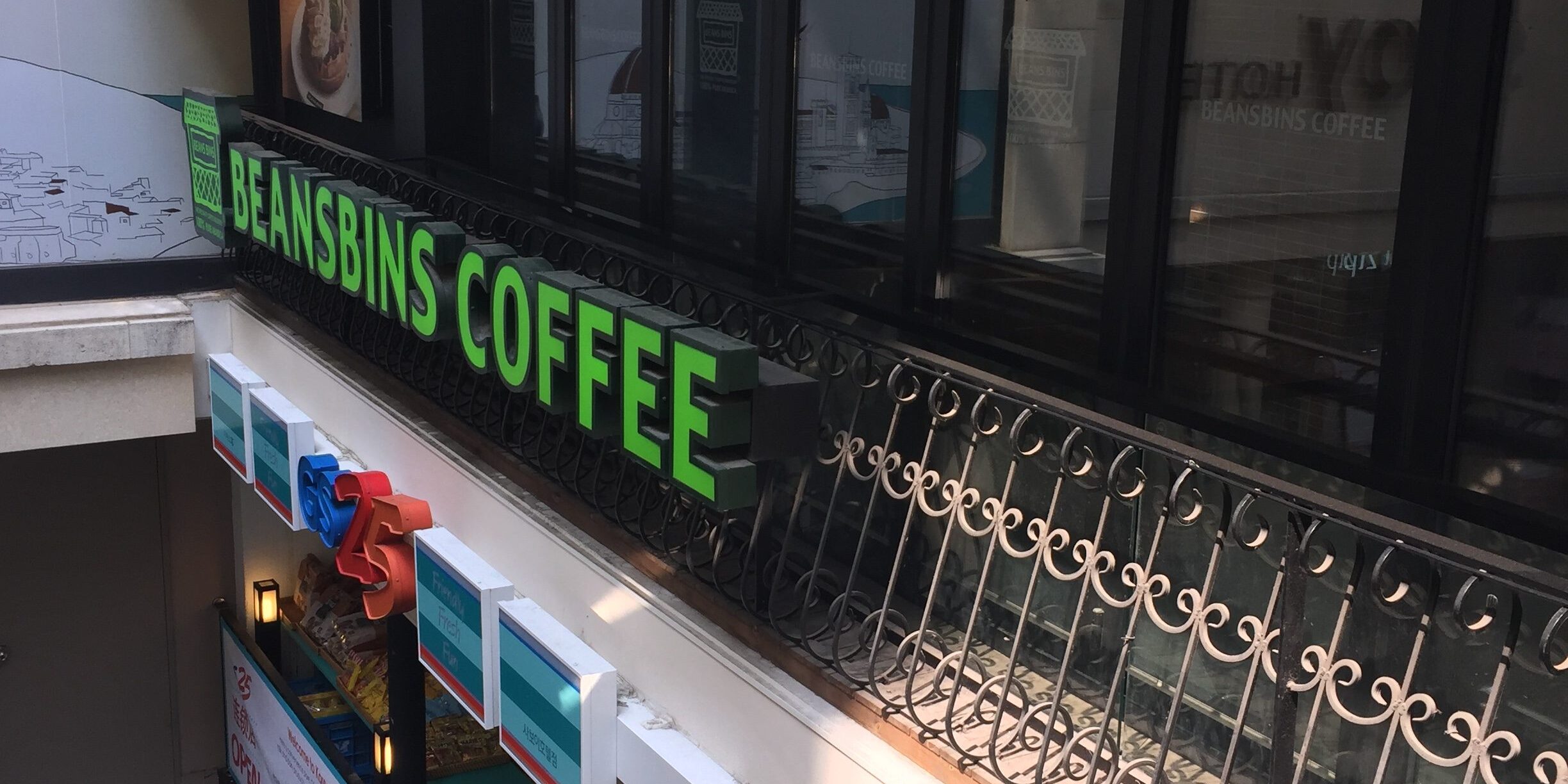 Other bonuses staying at Hotel Savoy
It was next to a Korean cafe called Beansbins Coffee which make great fresh waffles and coffee.
The Line Store with that huge bear greets Little Z every morning. In fact every morning, Little Z would run out of the hotel, turns right and runs towards the Line store straight ahead, calling out "Bear Bear Oh Bear Bear"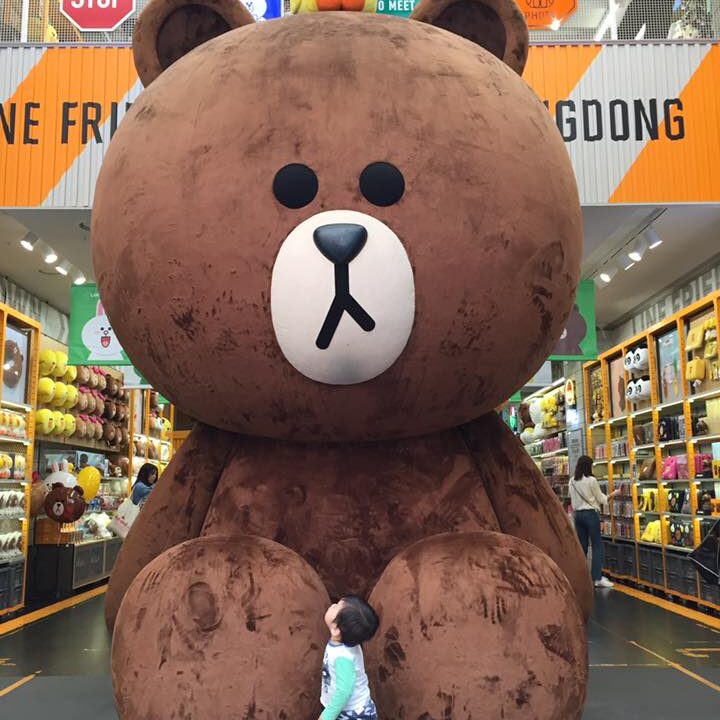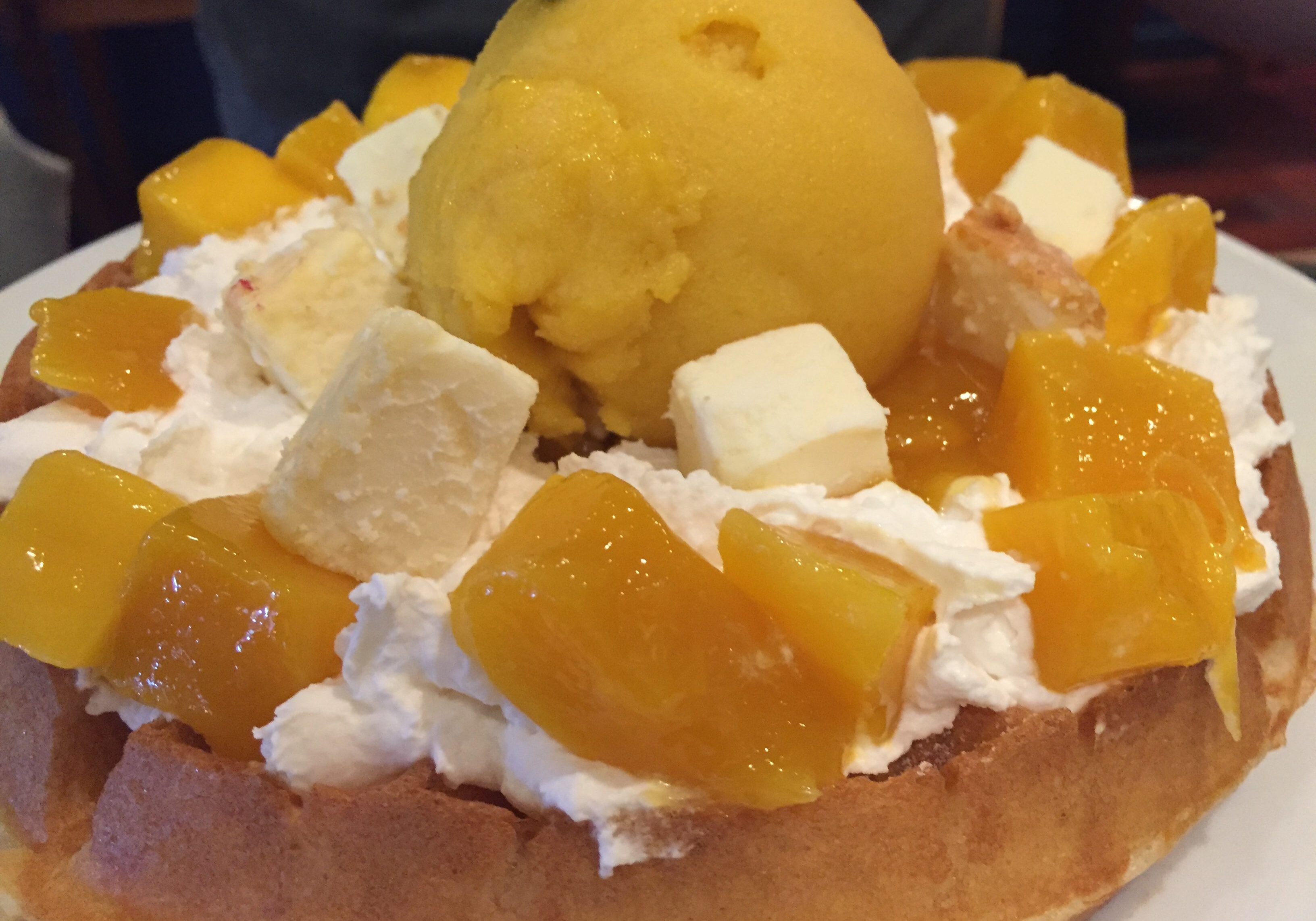 Map to Hotel Savoy, Seoul
Next Steps...
To read up more about Myeong-dong, the district this hotel is at, check out my blog on Myeong-dong.