Thank you for stopping by and visiting my blog.
Hope you enjoyed my stories with Little Z in Seoul.
I am passionate about Seoul and recently travelling around Seoul with my kids. If you have recently travelled to Seoul with a little one and would like to share your experience as a guest blogger in my blog, I would love to hear from you! Send me your pitch of an idea. Please contact me using the contact form below! Hear from you soon!
Alternatively, if you would like to advertise on my blog, I would love to hear your pitch. I travel to Seoul regularly so would be happy to meet up to discuss further. Our readers would benefit from some of your services and supplies if it complements my babyzinseoul. Please contact me on the form below to discuss. Meanwhile, please see below some possible ad placement position for your consideration. 🙂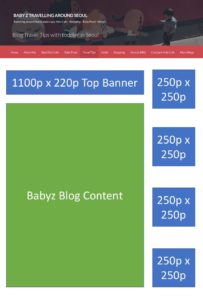 I will reply to you as soon as possible: