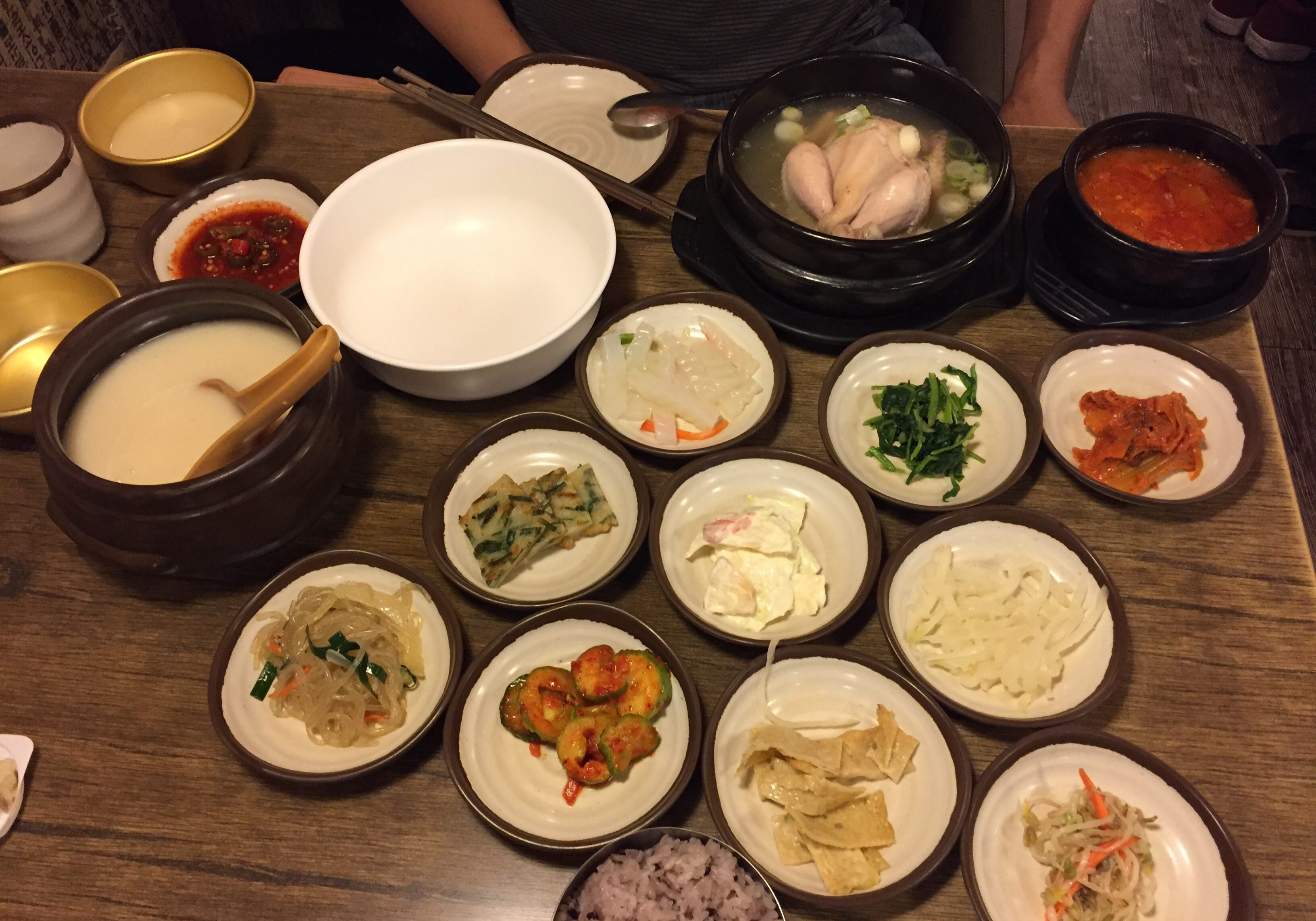 Traditional Korean meal at Garosu-gil, Sinsa
A cute little and authentic korean restaurant in a small laneway at Garosu-gil, Sinsa. Delicious food with reasonable pricing. Imagine a main meal with 10 side dishes for only 7,000 won. The restaurant is quite popular with locals and starts to become full from 6pm. The host of the restaurant is also very friendly and helpful especially when we had little-Z with us.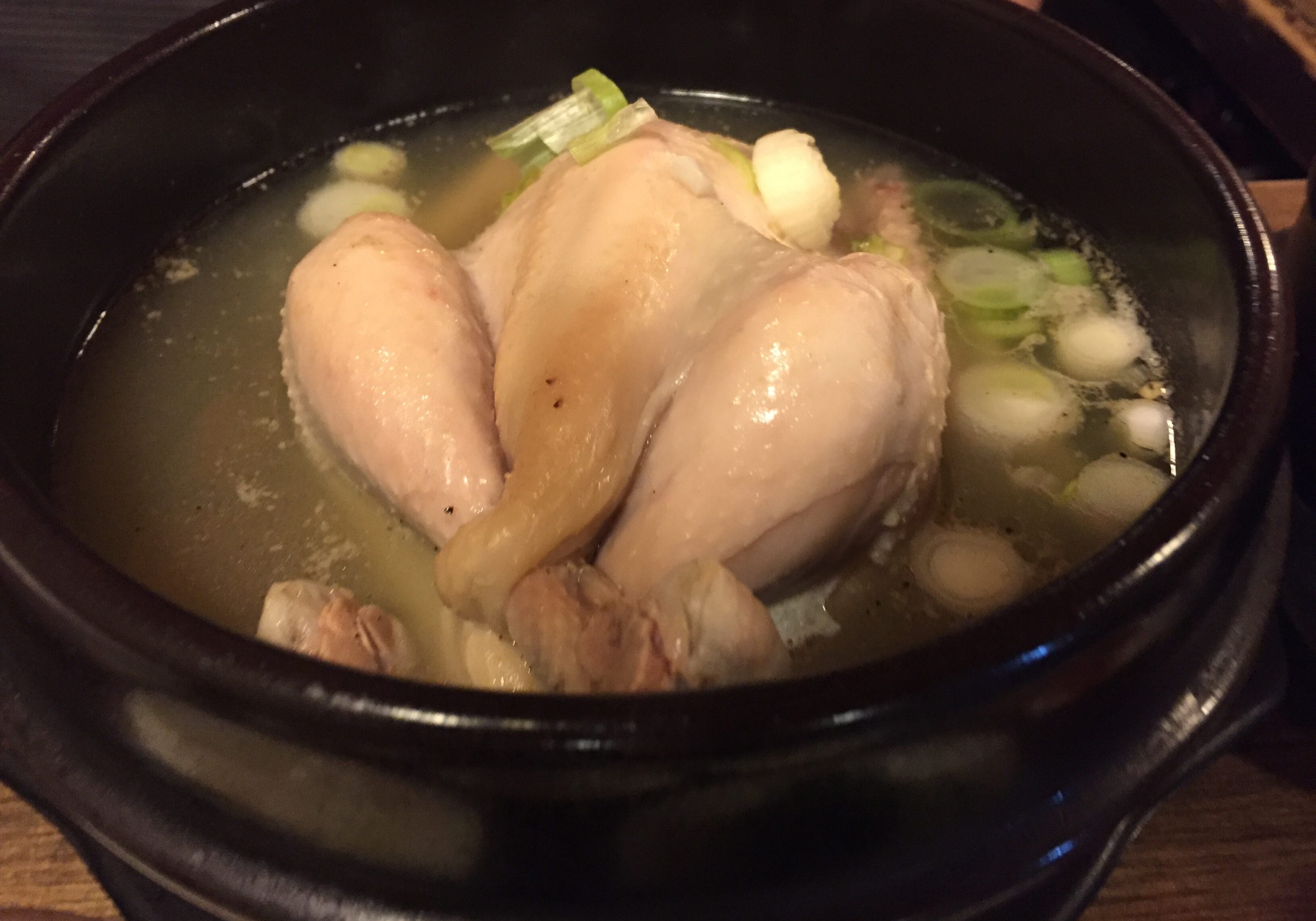 The Food
The food was delicious with very reasonable pricing. I ordered the Kimchi stew soup with the 10 side dishes for only 7,000 won. It was so delicious I licked the bowl! Also ordered the Ginseng chicken and the chicken was succulent and the soup was richly infused with home-made chicken stock. Would love to go back to try more of their menu. Cash only so make sure you are bring your cash and not your plastic!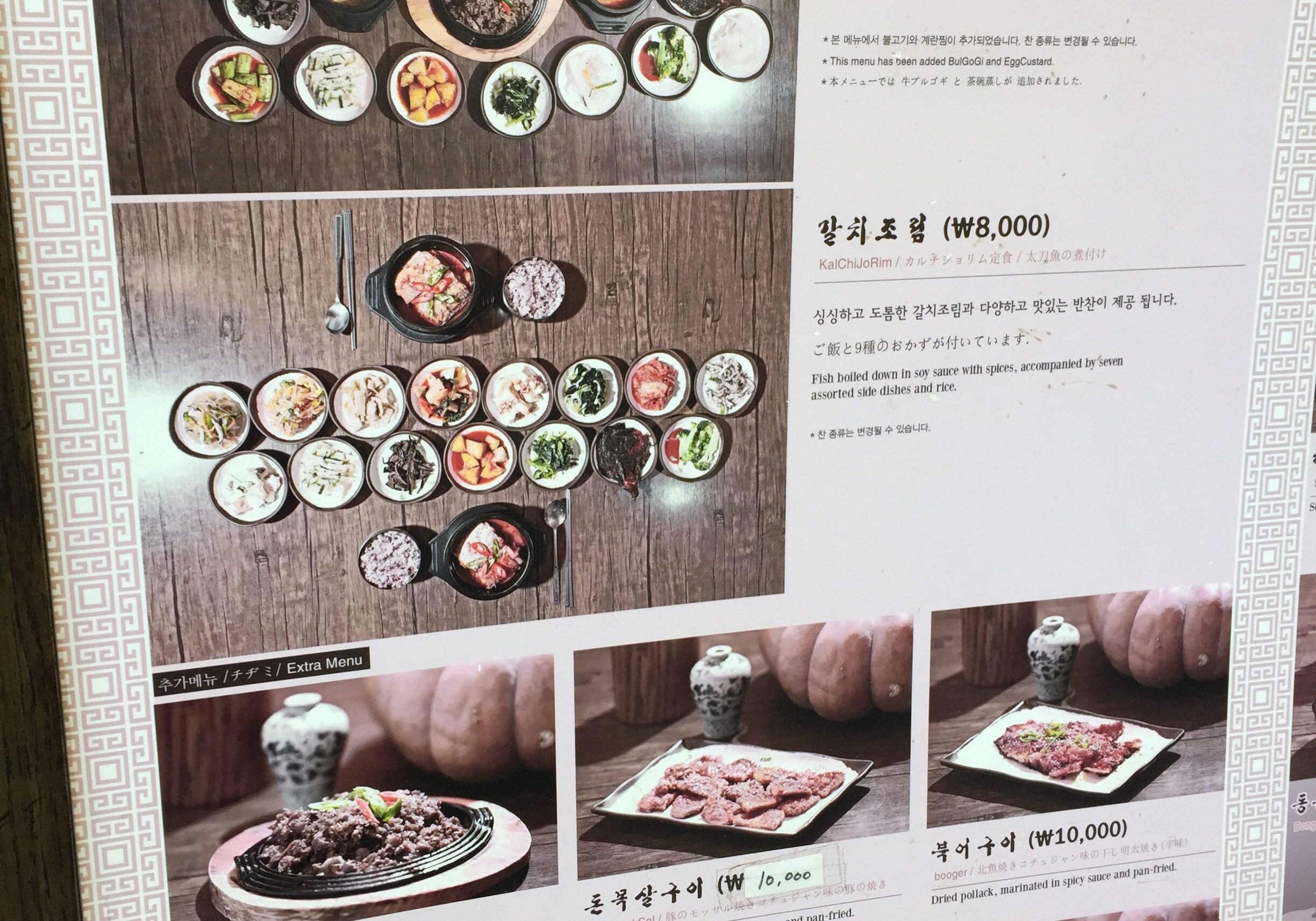 Direction
The restaurant does not have an English name so it was difficult for me to find it on Google. So I have drawn a map for you! Follow red line to the 'X'
Take a subway to "Sinsa" subway station.
Get off at Exit #8 (stairs) and keep walking straight for a few hundred metres until you
See a sign called "Garosu-gil" and there is also a red bird at the street sign
Turn left there. That is Garosu-gil - the famous up-market shopping street of Seoul.
Walk down that street and enjoy the scenery of nice boutiques and cafes.
It's about 15-20 minutes leisurely walk (assuming you didn't stop) and then turn right into a small road, after you pass the SPAO shop.
Keep walking a few metres, pass an intersection and the restaurant will be on your left with a green sign and they have old sign boards with the menu displayed outside the shop.
Google Map below: I have also taken a virtual walk on Google Map to pin-point exactly where the restaurant is on the map. Click on the Google Map below and follow where the "Orange Google Man" is standing and facing. Good luck!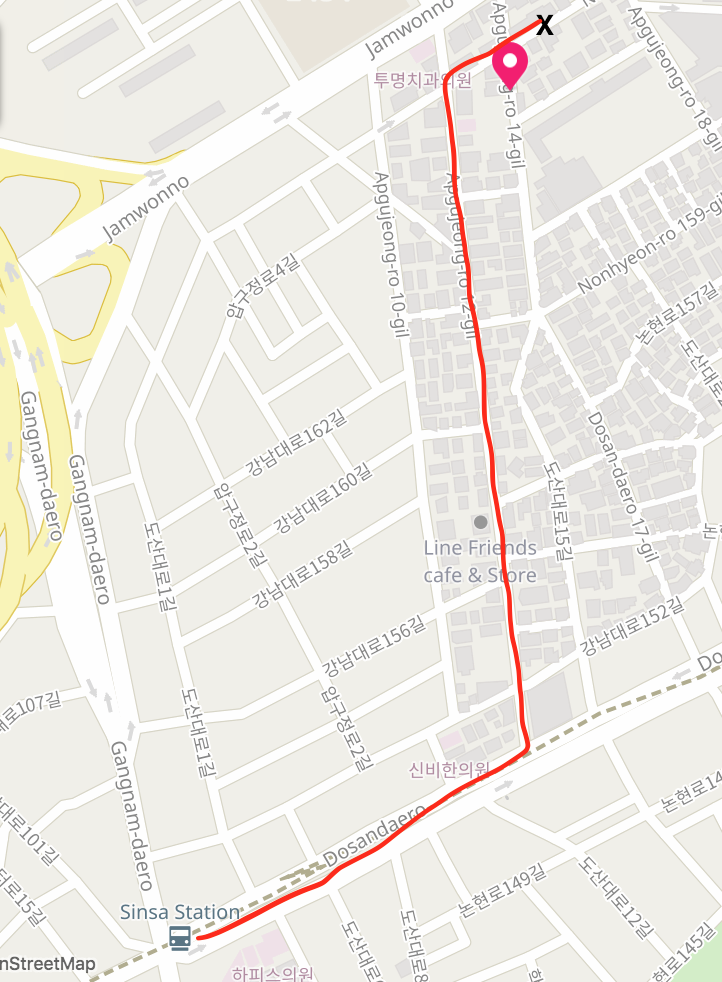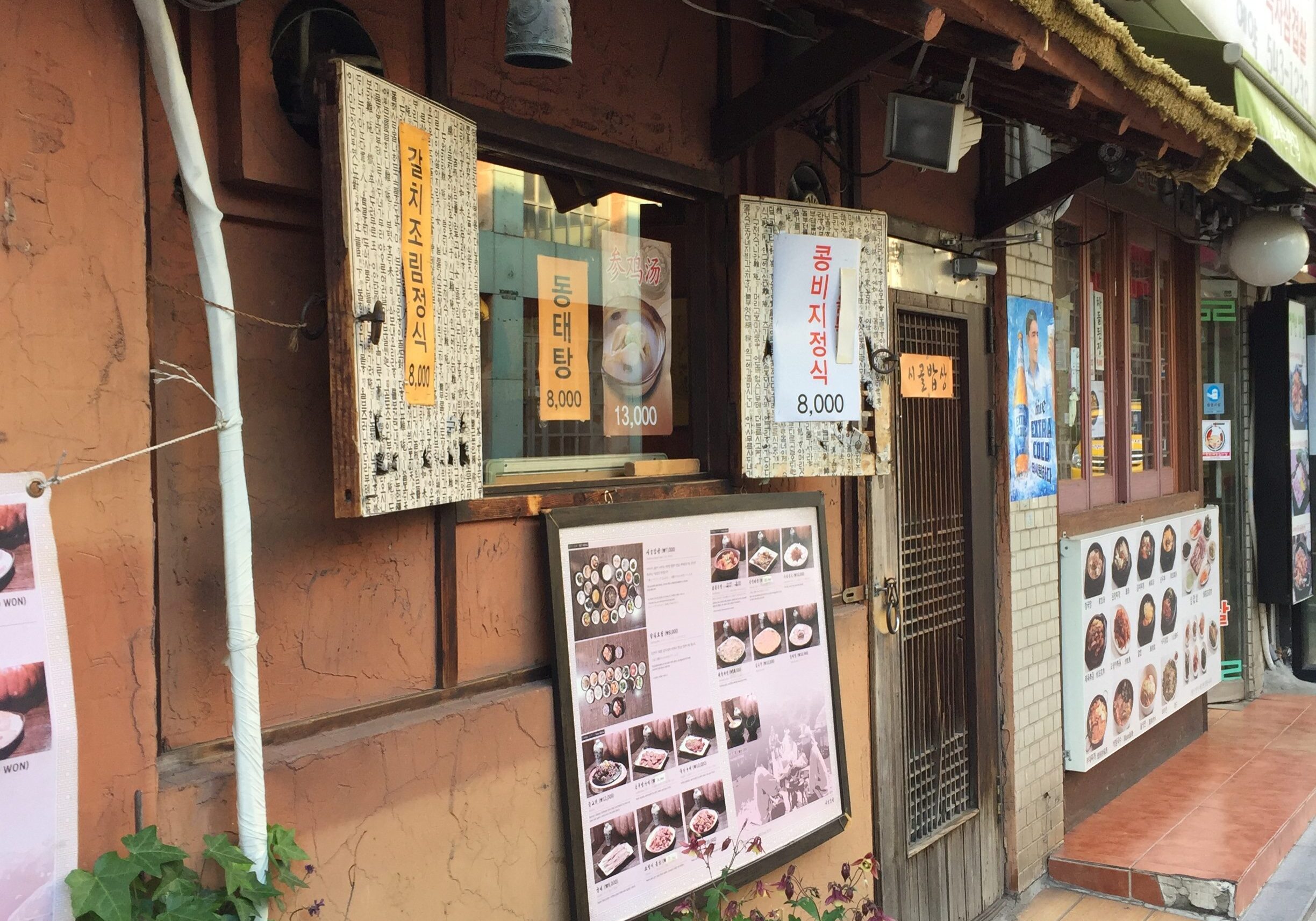 Baby friendly?
The restaurant host was very nice to little Z and there was a space to park our pram. The restaurant does not have free wi-fi or high chair. So you will need pre-recorded ipad material to entertain your little one and a booster seat to fit onto their chairs. Little Z sat well on his booster seat but I had to improvise a bit with the ipad by showing him pictures of himself and asking him what they are to entertain him, in the absence of wi-fi so he couldn't watch his usual ipad clips.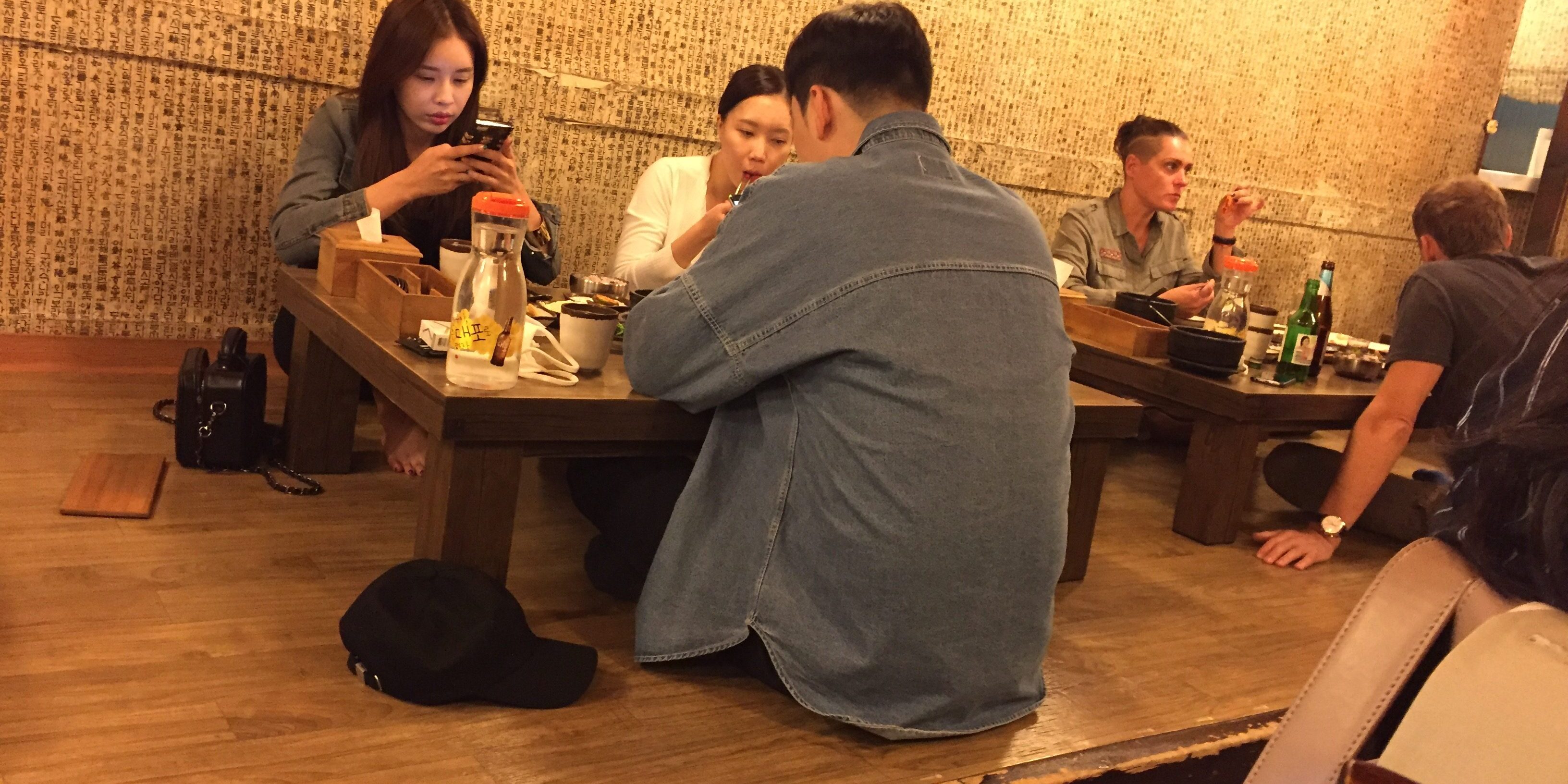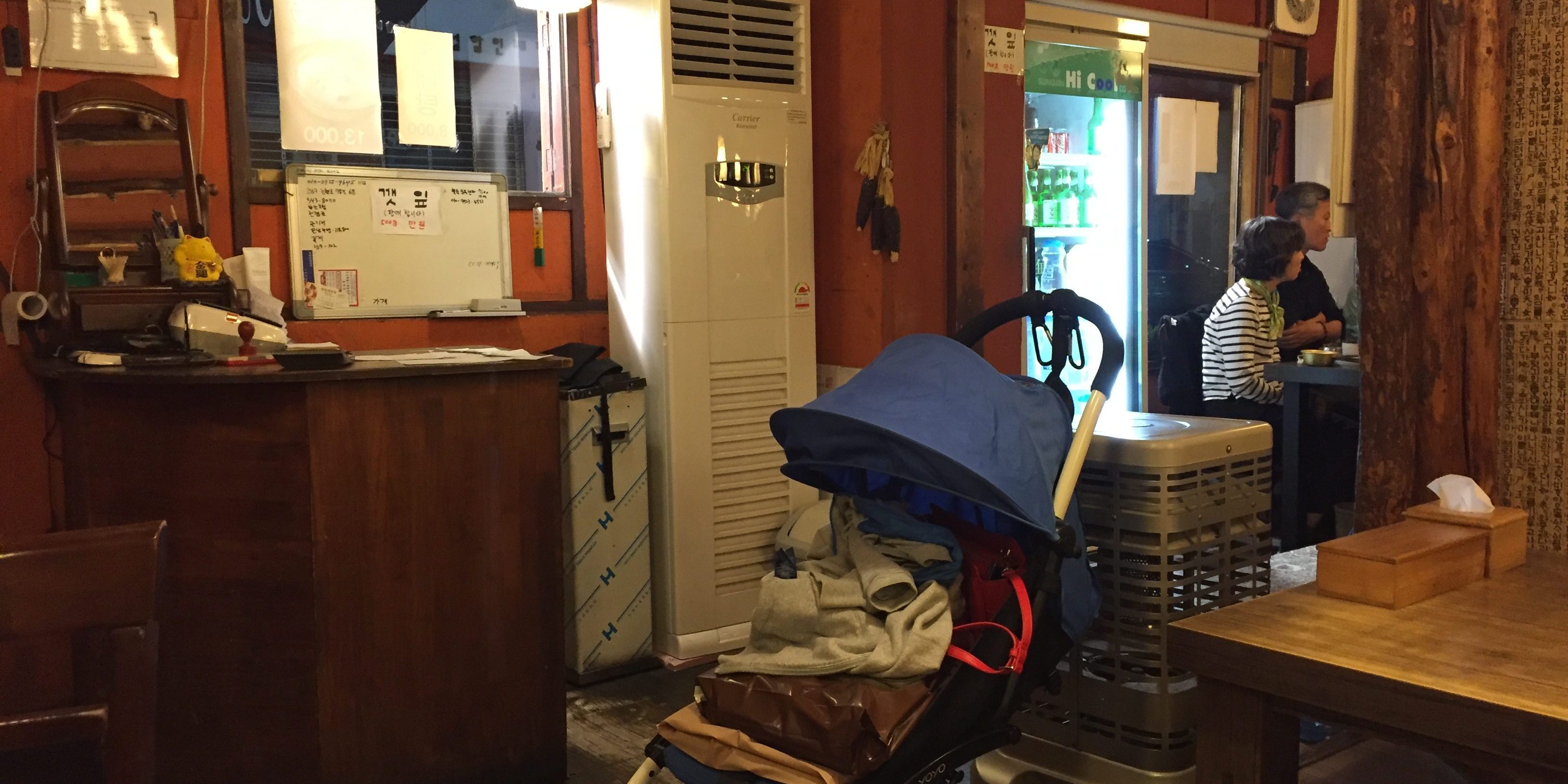 Next Steps...
Hey fellow Foodie, have you read about my two other favourite Korean BBQ places in Seoul? If not, click here!