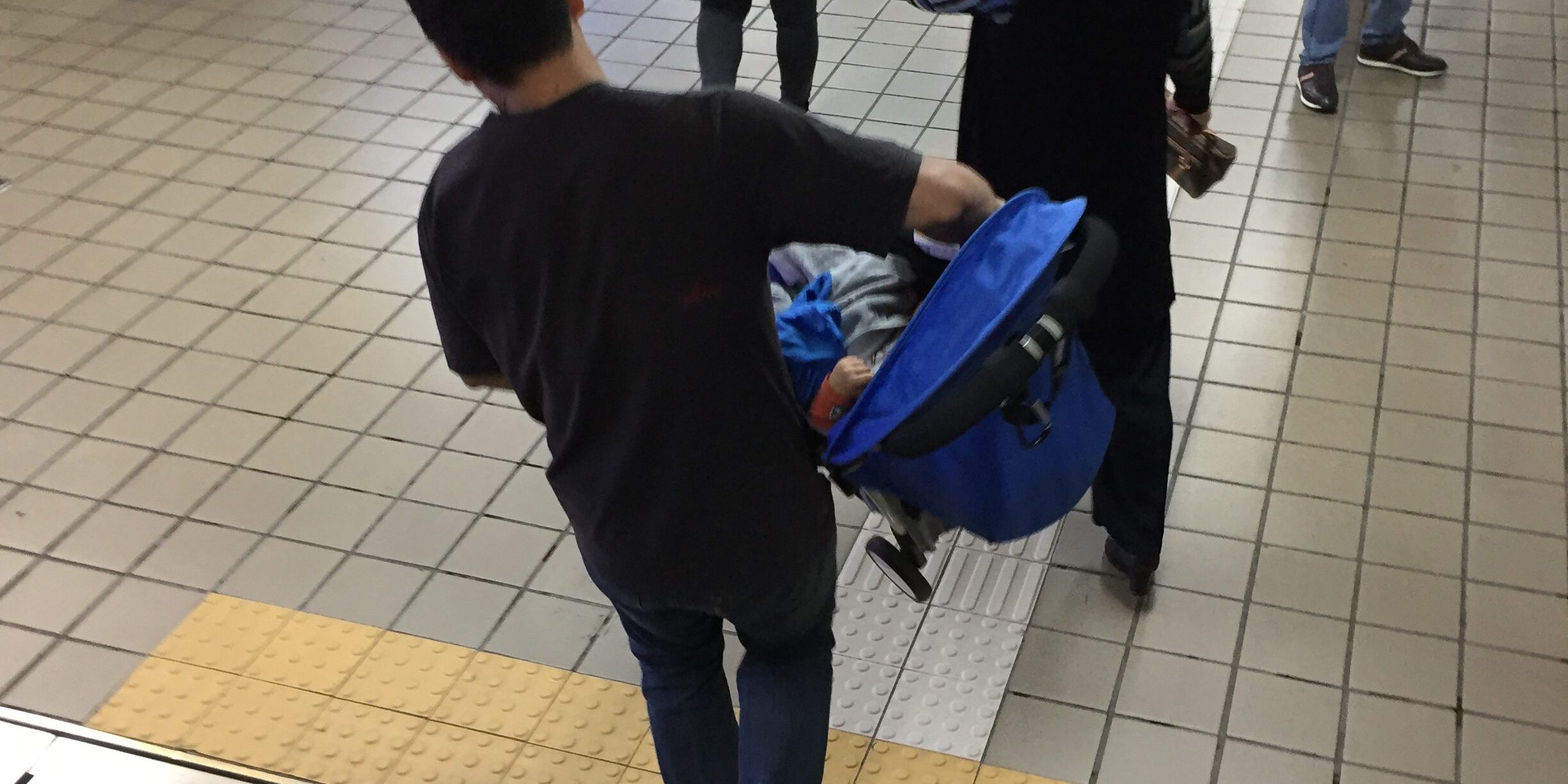 Stroller, Pram Vs Baby Carrier
Look. first thing first. Seoul subways are generally not pram friendly. They do have lifts/elevators when you get out of the subways. But what we found when you are changing subway lines, it was challenging finding the lifts/elevators to go to sub-floors to catch another train line. Maybe they do have it, but it's not easy to find. So sometimes, my hubby would just carry the stroller and Baby Z down the stairs. Probably 40% of the time. Other times it's not too bad and there are lifts and elevators which you will hear me mention when getting out of exits. Just beware that with the exits I mention to get out of, you can always take the lifts/elevators to ground, then look for the # exit I mention and follow the directions from there.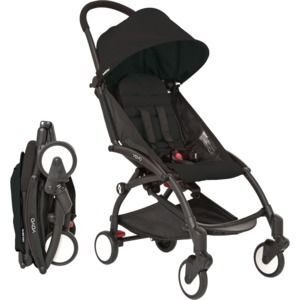 Now, with that information, you would have thought. Why did I choose the pram or stroller? Ok so this was a hard one but we chose the Pram and enjoyed our trip:
Big reason - Sleep! Naps! - Baby Z needs his nap and he does well in his pram. If he was in the Baby Carrier, he would be unable to nap well, especially at the age of almost 2 years old. Had he been younger like under 1 years old, then I would say a baby carrier would have been ok which I was what used to do in earlier holidays.
Stroller acts like a trolley for us - we can hang the booster seat, shopping bags and jackets on the stroller during the day. Another use of the stroller! PS Buy some hooks and hook it onto the stroller for this.
Shopping - if I had to try on clothes, having a baby carrier would not be convenient.
Not any pram! It had to be a small compact pram. I did a bit of research 2 years ago and thought it was either the Yoyo or the GB Pockit strollers / prams. There may be more in the market now but my criteria was it had to fold small enough to fit into the airplane compartment. I toss between the two as GB Pockit was much lighter at only 4kg Vs Yoyo 6kg and it also folded much smaller than the Yoyo. But I decided on the Yoyo because:
Yoyo was a more sturdy than the GB pocketit
YoYo had a full pull down hood whereas GB Pockit doesn't have a proper hood either. It's just a one piece cover at the top.
Yoyo can be reclined quite flat so makes napping throughout the day more comfortable for bub.
So although it was very compact, for more comfort, I think Yoyo wins hands down.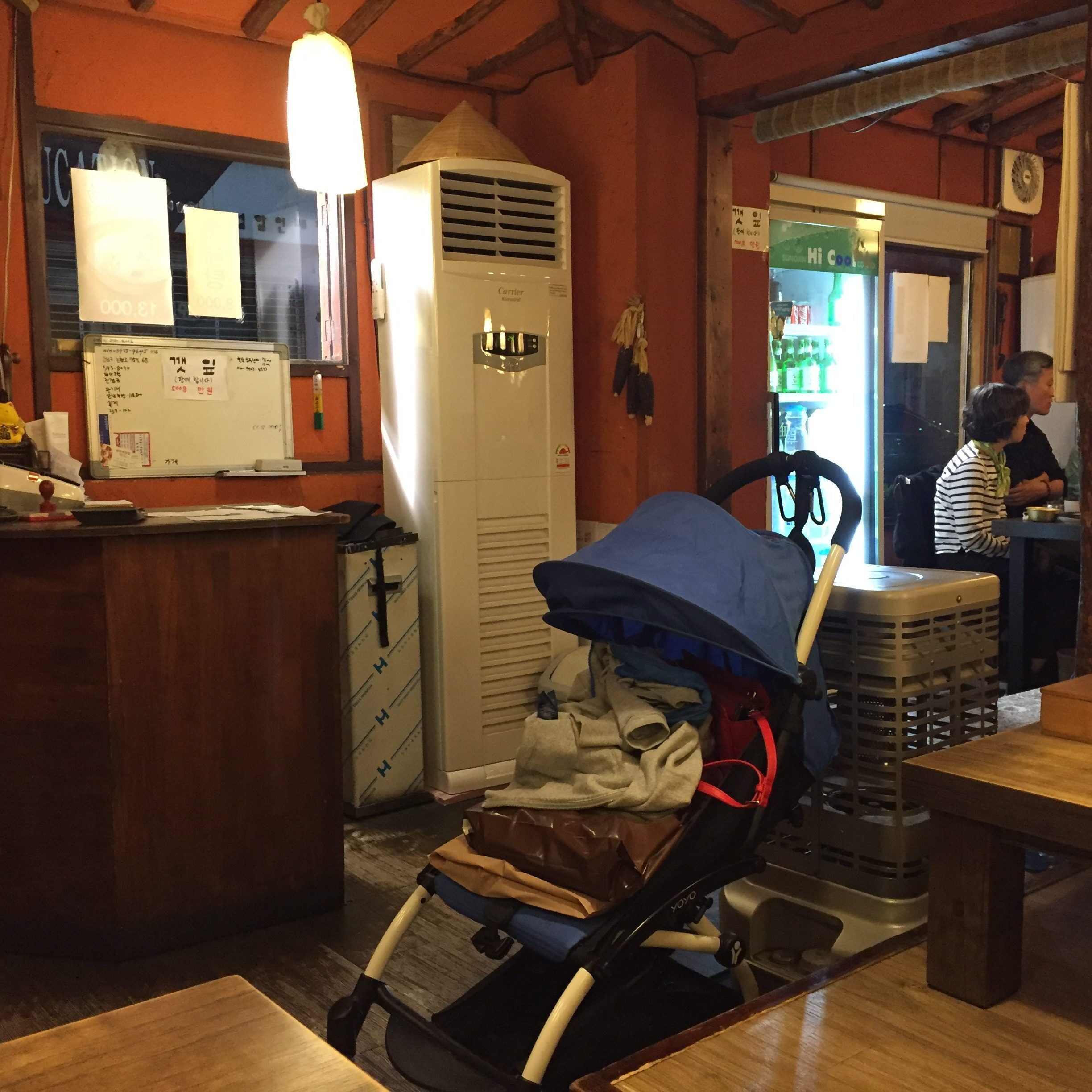 I also brought my Baby Carrier (an Ergo Baby) and only used it once when we were rushing to go from our hotel to Lotte department store to feed Little Z. Given the subways are old and elevators/lifts are just uncommon, it was much easier to go around with the baby carrier. We didn't have to walk "around" to get the lifts etc. We just walked where everyone went and got to Lotte a lot quicker compared to the pram. However if we were out the whole day, I think given the weight of Little Z and his need for naps, I would not survive with the Baby carrier.
Both?
I guess if you could be bothered, having both when you are out could be useful. The thing with the Seoul subway is, it is generally not pram friendly! BUT the shopping centres are pram friendly with lifts and elevators at easy reach! So if you wanted to, you can use the baby carrier when travelling in the subway but when you get out, change it back to the pram. And you can also fold your compact pram when not in use in the subway. You will however have one extra thing to carry that is all.
My conclusion of Seoul, some may think it is not stroller friendly but being a tourist with no car and only using public transport, Seoul is as pram or stroller friendly as your own big city like New York, Sydney, Hong Kong, Singapore etc. Public transport is always difficult with a stroller wherever you are in the world so I can't say Seoul by itself is not stroller friendly when compared to its city peers. Once you are out of the Subways, getting around shops and shopping centres are very stroller friendly in Seoul. They have lifts and elevators for you. They even have one of the best baby change rooms I have seen!