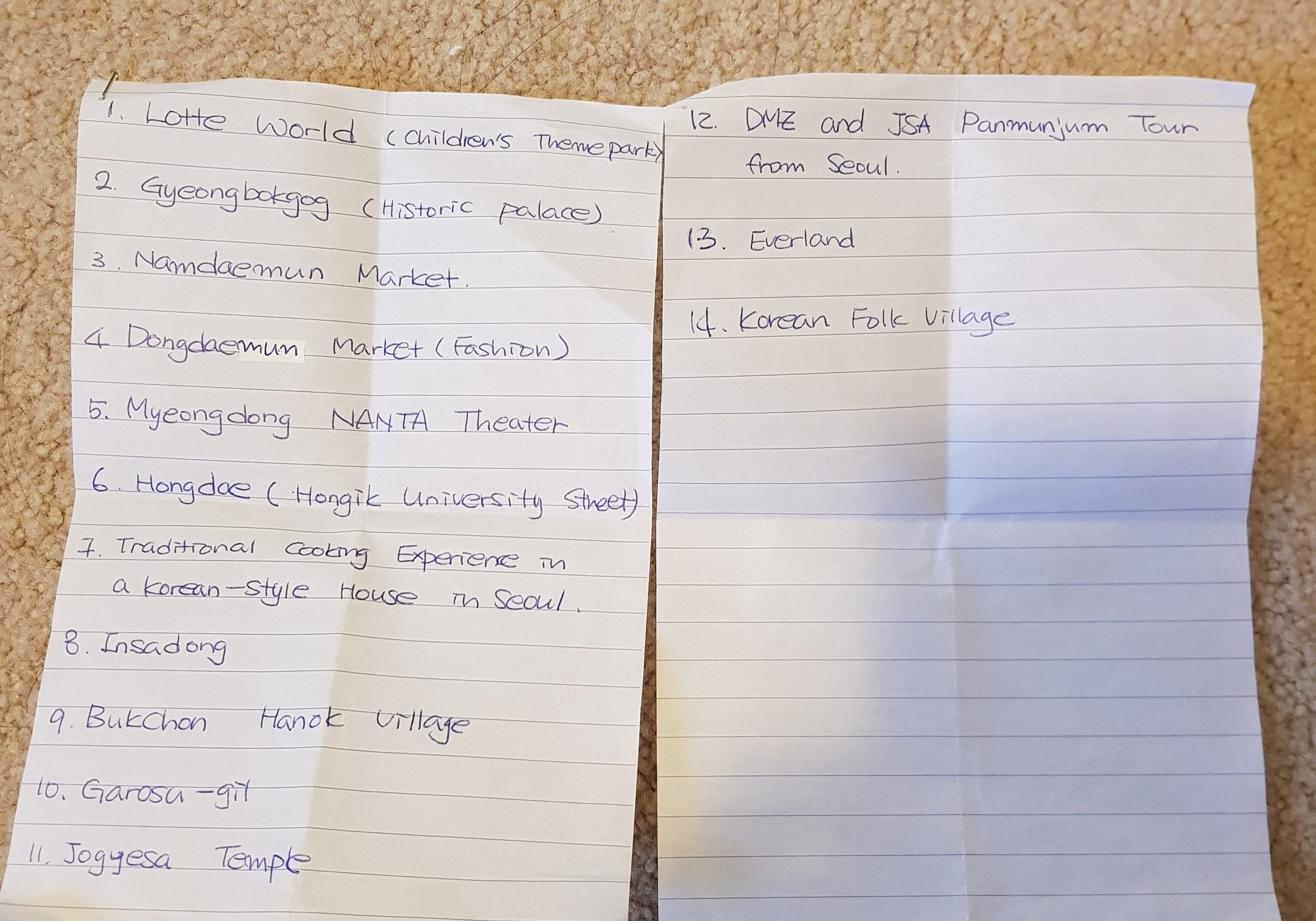 Tip 1 - Get local knowledge about Seoul
Get tips from a local like a friend or colleague! I visited Seoul four times in my lifetime and it was only my second trip that I really enjoyed myself as I was fortunate enough to get a list of recommended place to visit written on a piece of paper on my second visit. If you don't know any locals, fear not! I can share mine with you! See my picture above!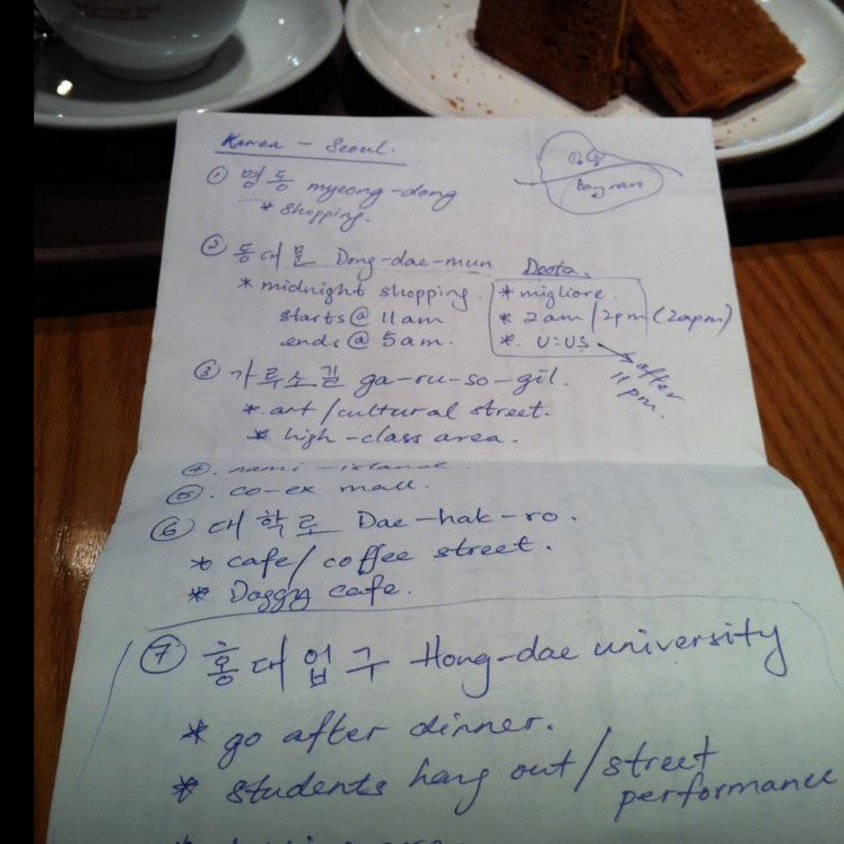 Tip 2 - Learn the Language - Korean!
Teach your little one Korean. We taught Baby Z "Hello" and "Bye" in Korean and he mastered it before we arrived in Seoul! It was the cutest thing for a baby to say. "Anh-Nyong!"
Tip 3 - Laundry places in Seoul
There's a few places you can do laundry in Seoul. Being such a big cafe culture, you expect nothing less from the Koreans to provide a laundry cafe! Yes you heard right, you enjoy a cup of coffee while waiting for your laundry! I visited "Laundry Project," which was an experience. This is not the only places like that in Seoul. You can probably find other similar laundry cafe places like that.
Another way is at selected Hotels. Ask your hotel whether they have a laundry facility, if not, try and find one at another hotel and see if you can use theirs. We managed to find out that "Sky Park III" near Myeong-dong subway stop has a laundry facility in their basement. As we were staying only a few metres away at Savoy Hotel, Myeong-dong, we took our laundry there to get washed and dried too. Obviously we didn't get the cafe environment but it was half the price to do laundry there! haha.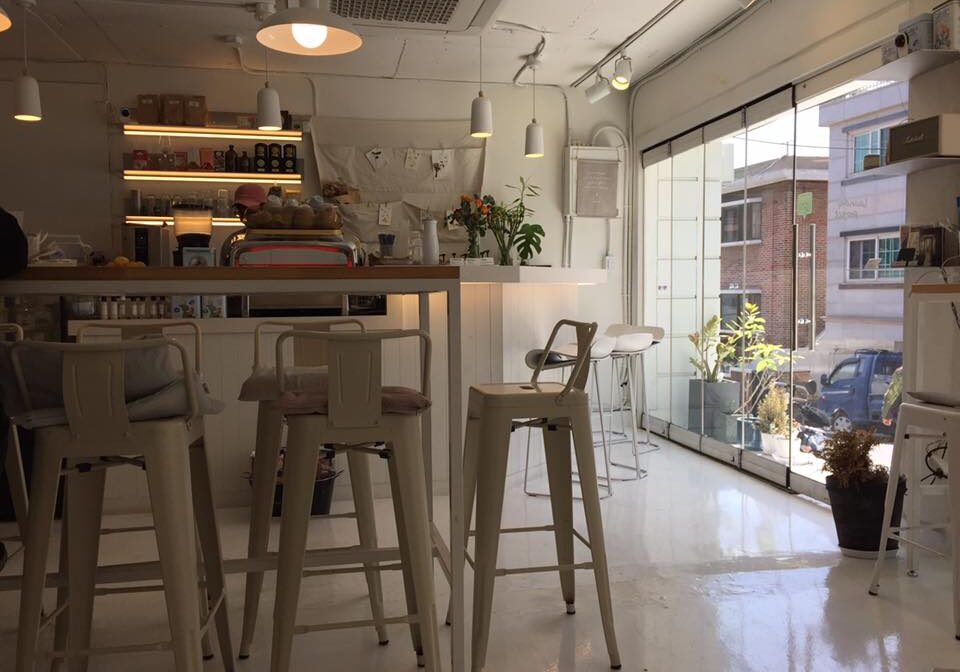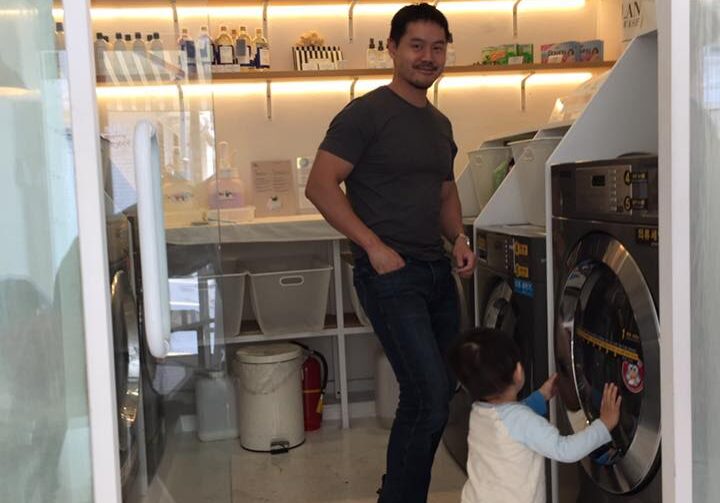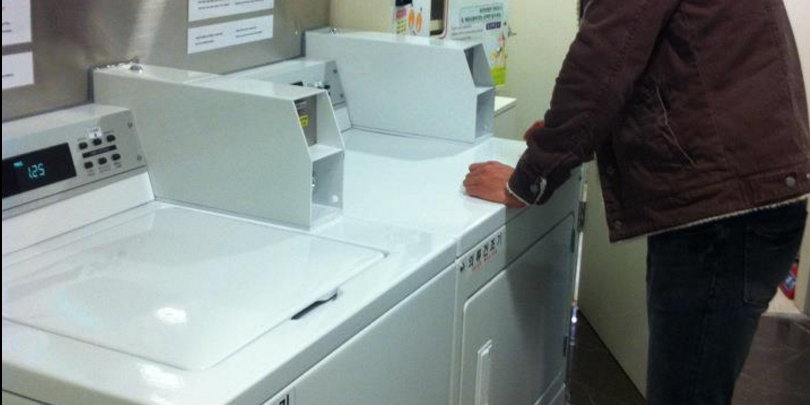 Tip 4 - Blogs and Instagram #Seoul
Read up on as many blogs as you can and make some notes. You will be surprised how much better your trip can be when you do some research and plan ahead.
Also, don't under-estimate the power of instagram on doing research. Look up things such as #seoul #seoulfood #seoulfoodie....you get the idea. With instagram, you get the latest post happenings in Seoul. Dessert craze, fashion craze, cafe and many more!
Next Steps...
Want more tips? Check out my Travel Tips page!