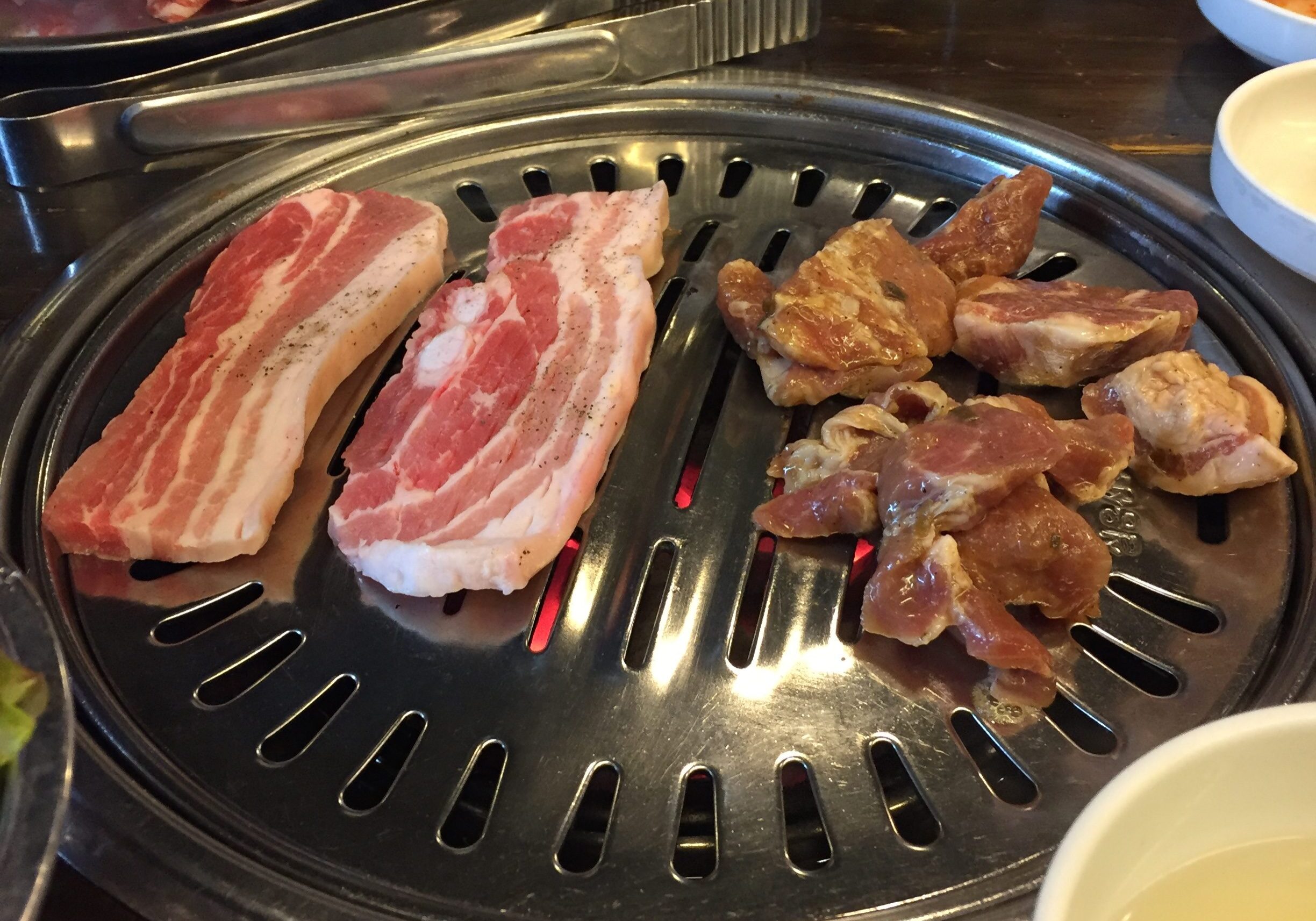 New Village - Korean BBQ
This is one of my favourite Korean BBQ places. If you are a "Foodie", this is a must eat! It's popular with many locals and it's only a year ago that it started to have an English and Chinese menu. The name of the restaurant is also in Korean so you won't see it written in English as "New Village," that's just a translation direct from it's Korean name.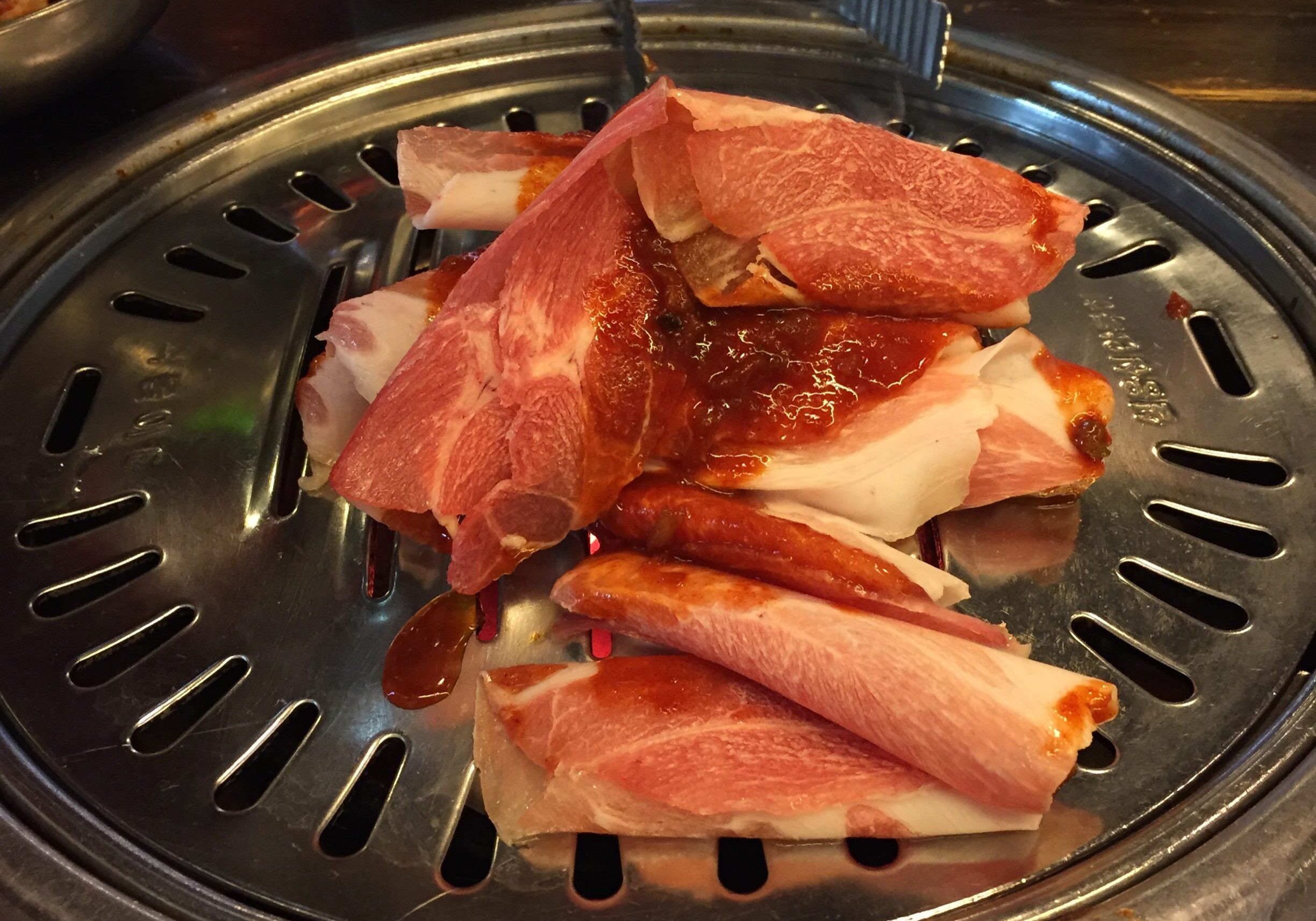 The Food
The price is reasonable, if not cheap for one of the best Korean BBQ food in Seoul. I have attached a menu below so you can think about what to order before you even get there. If you are wondering what you order first, I would highly recommend the:
"Messy Pork Belly" 10,000 won
Beef Brisket 18,000 won
Kimchi Pot Stew 6,000 won
Old Fashioned box meal 3,000 won
The other items on the menu are great too but if you only have two human stomach on the night, start with the above and you won't be sorry! You will taste one of the best Korean BBQ in Seoul!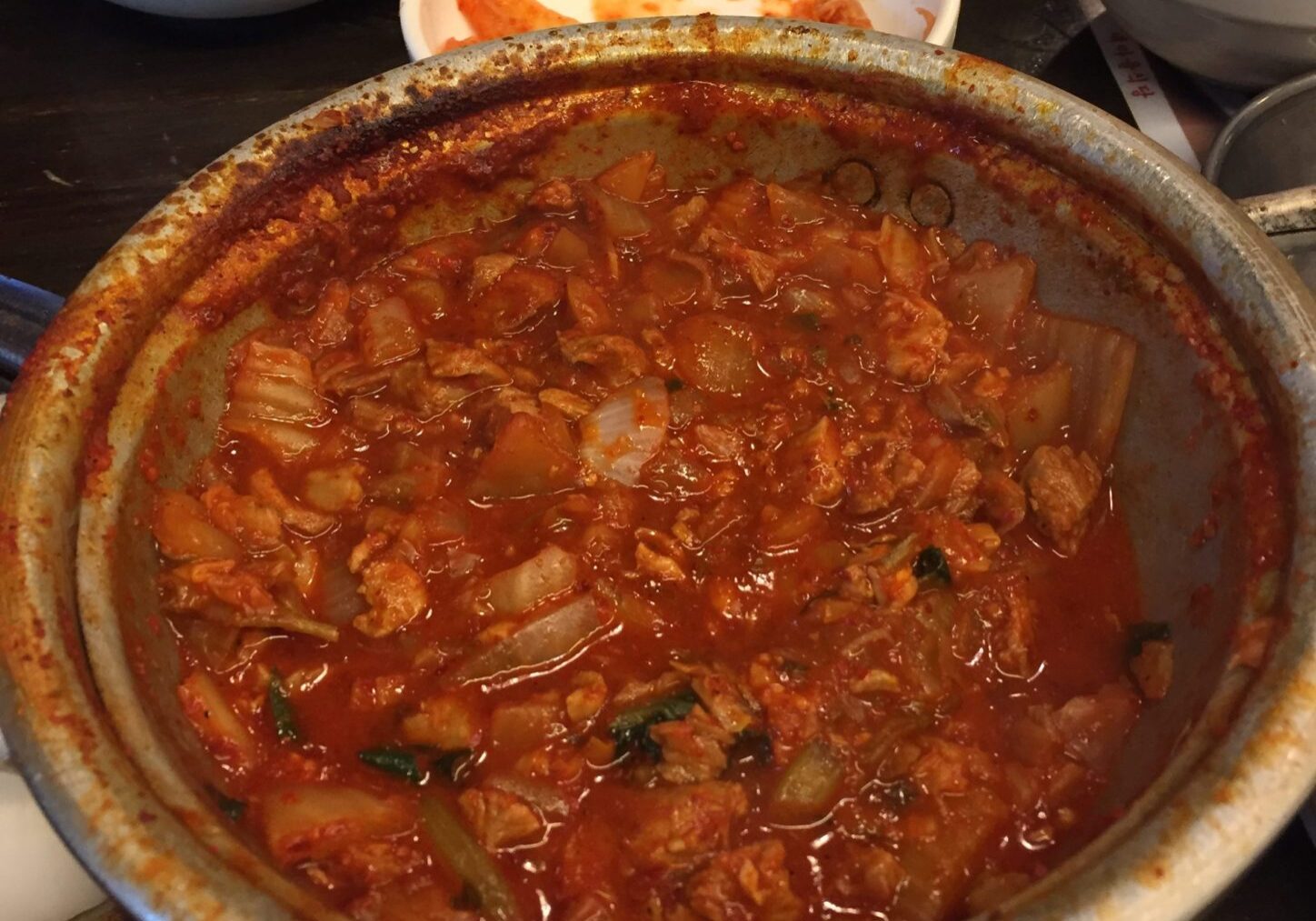 Direction
As it is not captured by Google Maps, here is how to get there:
Take the Seoul Metro subway to "Hongik University" train station
Come out from Exit 8
Upon coming out of Exit 8, turn right immediately and walk straight down.
Keep walking until you come to a dead end and a roundabout. At this intersection, turn left.
Walk for a minute or a few metres, New Village is on your right.
Look for the restaurant that looks like my pictures. I have taken a day and night view.
I have also taken a walk on virtual google map and tried to pin-point exactly where it is on Google Map myself below with street view. You can click on the map below and have a look where the "Google little orange man" is standing and facing. That is exactly where it is. 🙂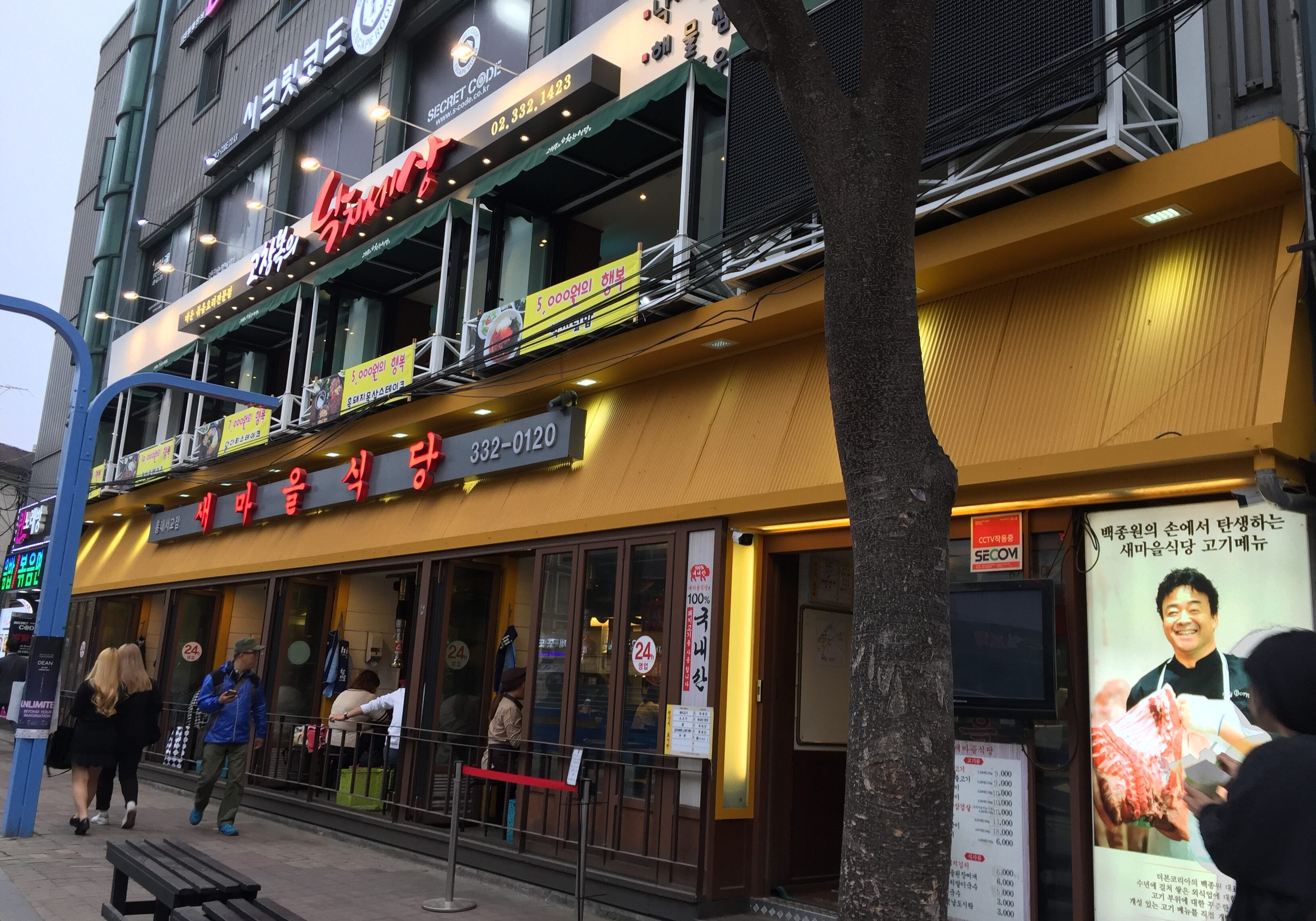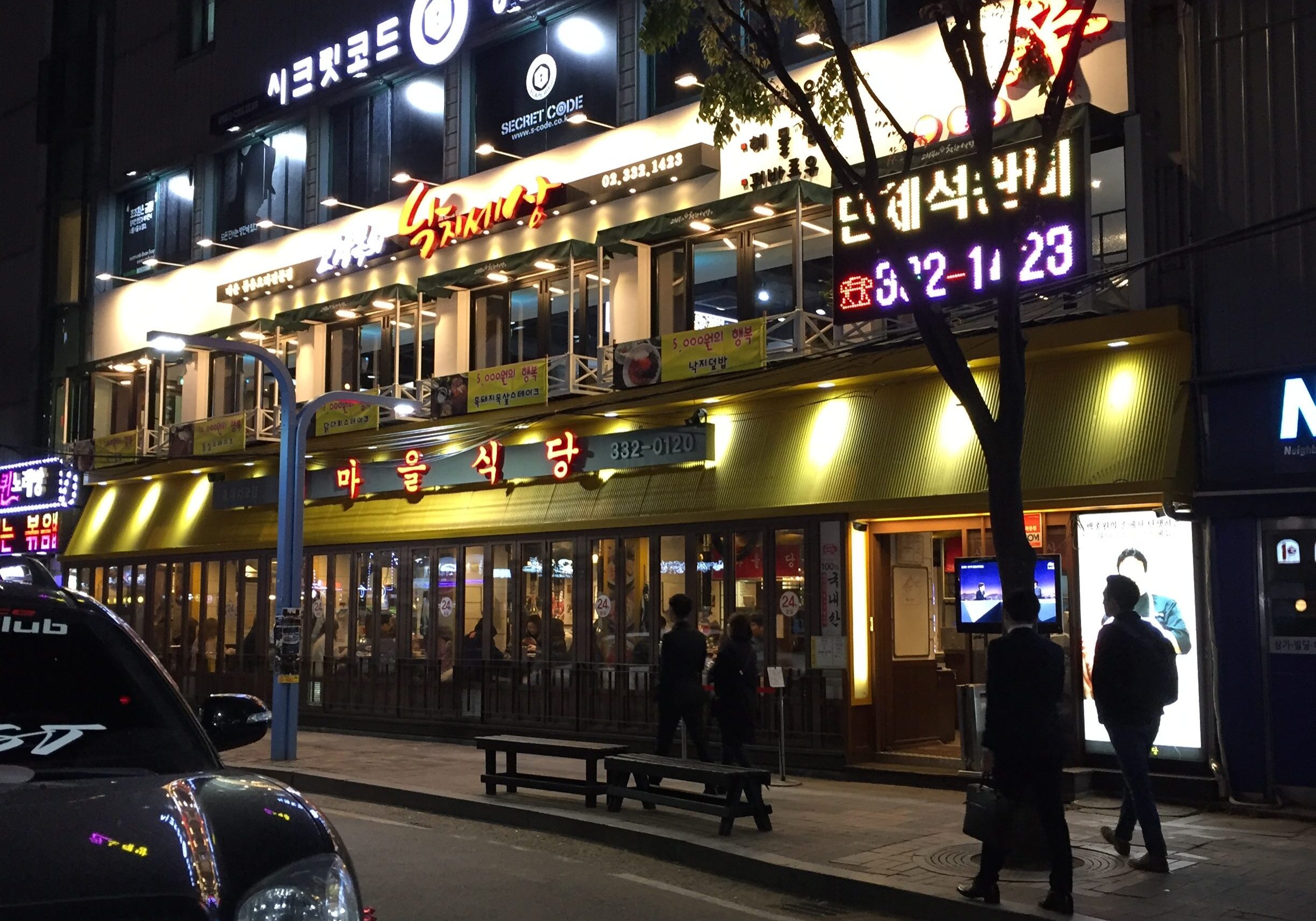 Baby Friendly?
For me, travelling with a booster seat. Yes! Check out Baby Z sitting comfortable at New Village. They don't have baby high chair. So if you have read my other blog about investing in a baby booster seat, then you will be alright. Without a baby booster seat, you may need to request for one of their wall cushioned benches so that your little one can sit comfortable in one of them.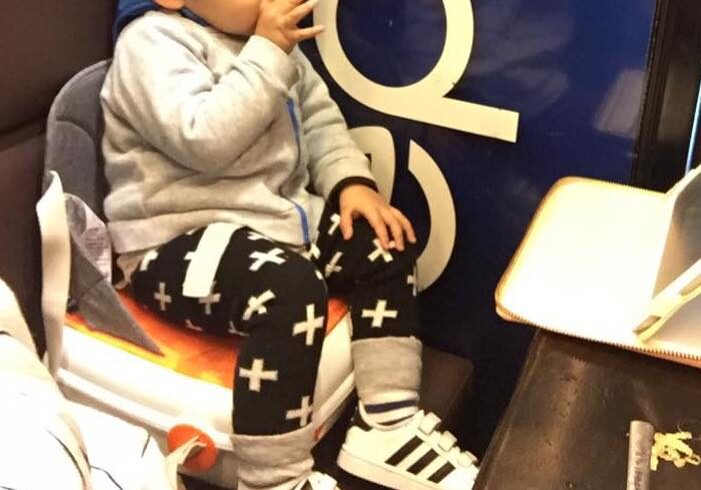 The Menu - New Village
The delicious menu at the best Korean BBQ, Seoul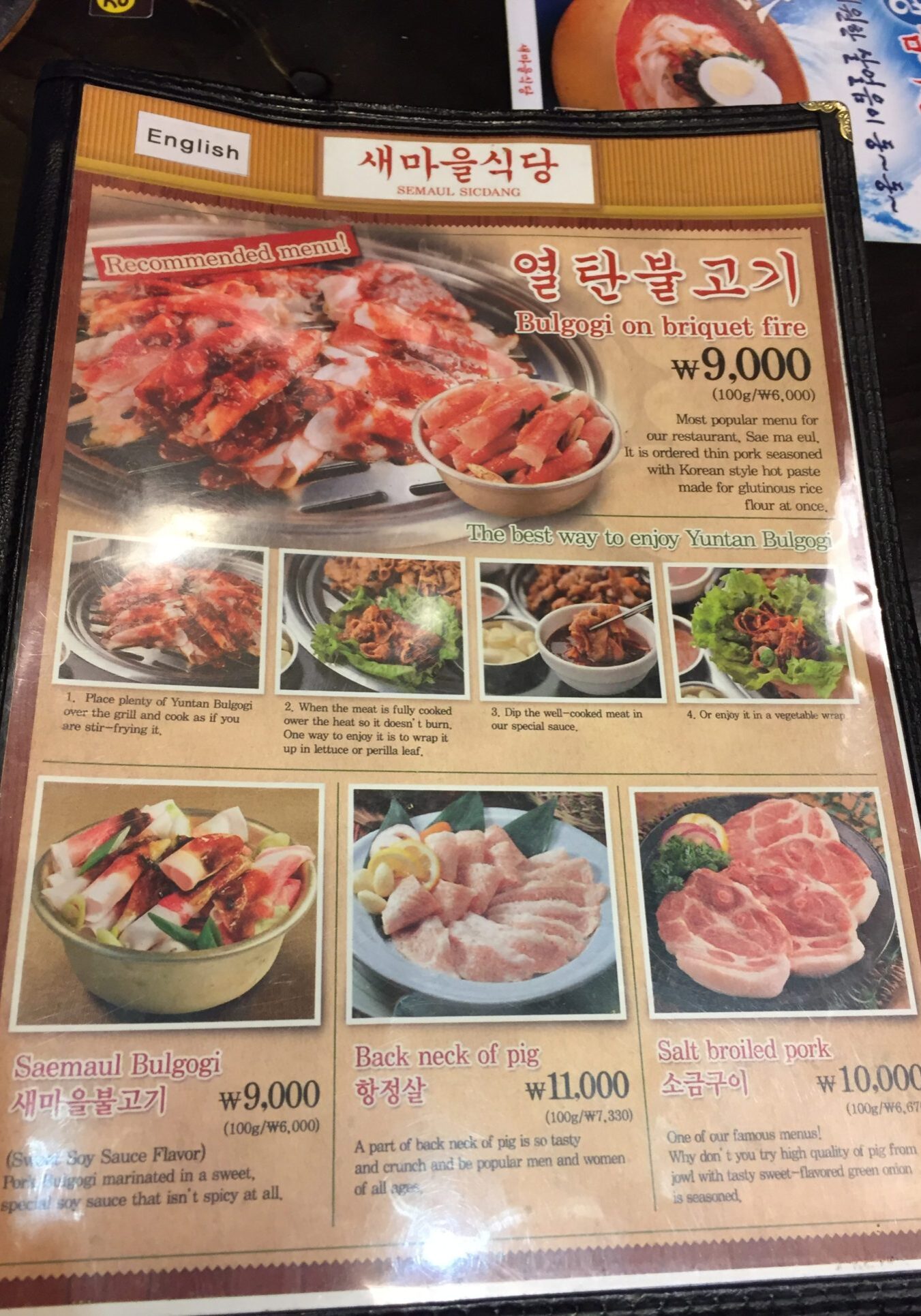 Page 1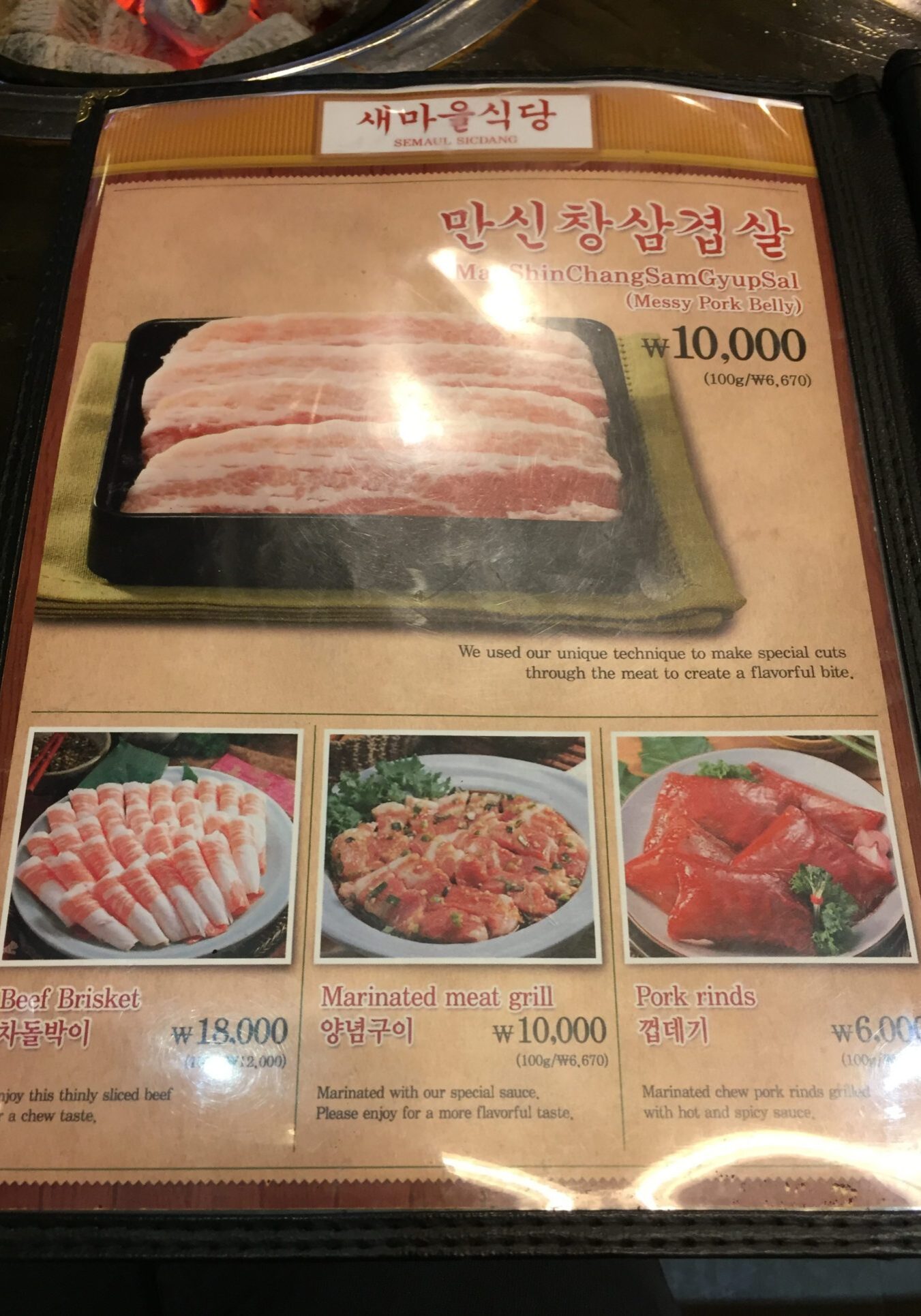 Page 2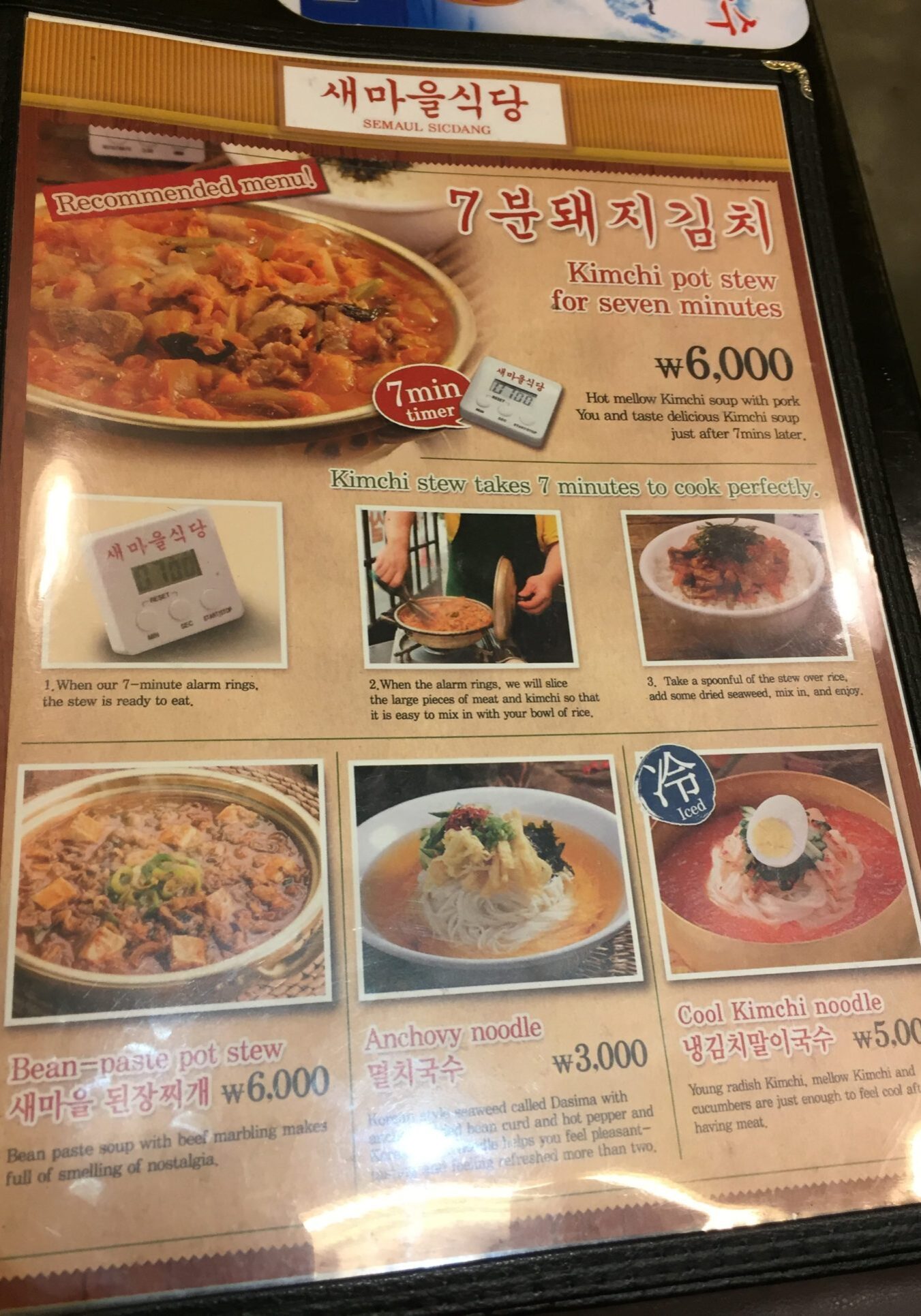 Page 3
Next Steps...
Hey fellow Foodie, have you read about my two other favourite Korean BBQ places in Seoul? If not, click here!